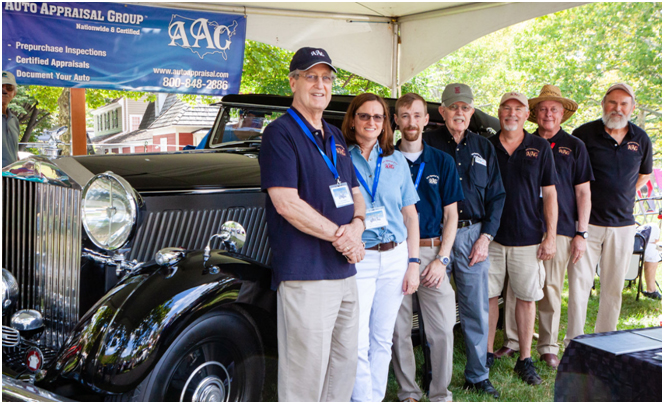 Auto Appraisal Group Inc.
Auto Appraisal Group is the only nationwide auto appraisal company that has tested their certified independent agents to reassure our clients of a thorough and knowledgeable inspection and report.  AAG's centralized database of comparables allows the research team to establish car values based on consistent information gathering, research and comparables. AAG provides independent, certified auto appraisal services including prepurchase inspections, auto appraisals and specialized research. This attention to detail documents each vehicle's condition and value for customers regarding insurance matters, estate planning, donations, lending requirements, resale values and purchases of antique autos, collectible cars and special interest vehicles of all types. Our appraisals provide clients with the most accurate and up-to-date valuation for their classic car, custom street rod or any special interest vehicle.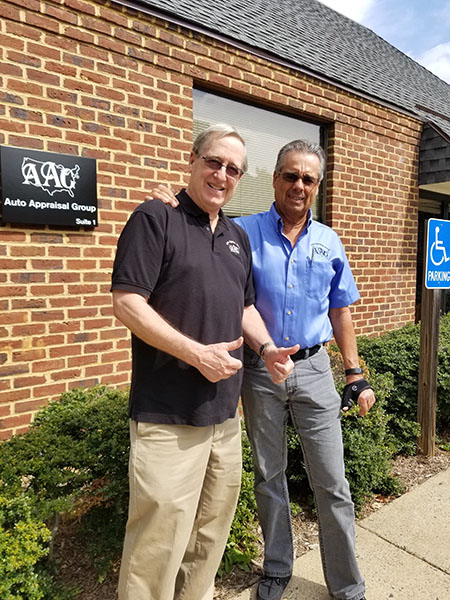 Collectible Car Experience
Auto Appraisal Group has a team of professional and experienced auto appraisal agents who have been certified to perform a physical inspection and gather documentation on any type of automobile whether classic or late model. The expertise of our car appraisers and agents provides AAG with diverse knowledge from hands-on experience with a variety of makes and models of classic and collectible automobiles. AAG's auto appraisal agents are tested and certified to consistently evaluate the condition of all types of special interest and collector cars, trucks, and motorcycles. Detailed on-site vehicle inspections, extensive information gathering and personalized customer service are standard procedure for all AAG auto appraisals.
Research
Appraised autos are thoroughly researched by our team of experts to verify correctness and originality. Car values are determined by our researchers and appraisers at the Home Office by comparing each auto to like models appraised and sold across the country. AAG uses vehicle appraisal experts from within the group and around the country to assist with the research of rare and one-off autos for our classic car appraisals. AAG has been a contributor to the N.A.D.A. price guide for many years.
Harold LeMay Estate & Sinkhole Eight
Documented as the World's Largest Private Collection, AAG was honored to inventory and appraise over 3000 automobiles for the Harold LeMay estate in 2001. When eight Corvettes on display at the National Corvette Museum fell into a sinkhole under the museum in 2014, AAG was called on to provide an independent appraisal to establish the value of each Corvette prior to the damage from the event.
Expert Witness Testimony
AAG's certified auto appraisals are victorious in establishing independent documentation for insurance claims, misrepresented sales, diminished value and estate or divorce settlements. AAG's founder and president, Larry Batton, has over 40 years of expert witness experience testifying in District and Federal Courts within the United States. A Case List is available upon request.
For What It's Worth
Auto Appraisal Group's Definitive Blog about the world of automobile value. View More Articles…