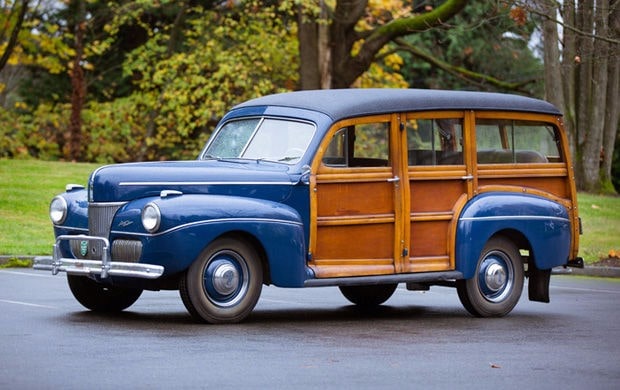 Planning to donate your vehicle?
AAG's certified vehicle appraisals can document the value of your vehicle for tax deductible donations to the non-profit of your choice.
Whether you have a collector car that would be a great addition to a museum, or a late model driver that would benefit a single parent, AAG can help you document your contribution to your community!
Our appraisals include an onsite vehicle inspection and the submission of an IRS 8283 form with each certified appraiser's report.
AAG can provide information on museums, schools and other non-profits who are currently accepting donations. View our recent blog about automotive museums currently accepting automobile donations.
Speak with your tax preparer regarding any recent updates to IRS donation requirements and limitations.
Call our office today to schedule!
AAG Charitable Donation Appraisals Include:
Each vehicle is inspected onsite by a certified agent as part of AAG's certified value appraisal services.
During this inspection, agents take photographs of the vehicle to document condition.
We gather pertinent historical information as available from the owner.
Our master appraiser oversees all appraisal research and valuations utilizing our centralized database for consistency.
The completed PDF report is emailed to the client.
A printed hard copy is available upon request for a modest fee.
AAG Charitable Donation Appraisal Advantages:
Having certified documentation about your donation for tax deduction purposes.
AAG can provide information on schools, museums and other associations who are currently accepting donations
Multi-car and club discounts!
Prompt, personal service.
For What It's Worth
Auto Appraisal Group's Definitive Blog about the world of automobile value. View More Articles…
{
"I was under a time crunch for this appraisal, and the company worked with me to meet my deadline.  I was very appreciative."
{
"Auto Appraisal Group provided excellent service and delivered a quote in a short timeframe. I would highly recommend their services."
{
"I needed an appraisal for my tax return. AAG responded promptly and provided all the paperwork that I needed with virtually no effort on my part."