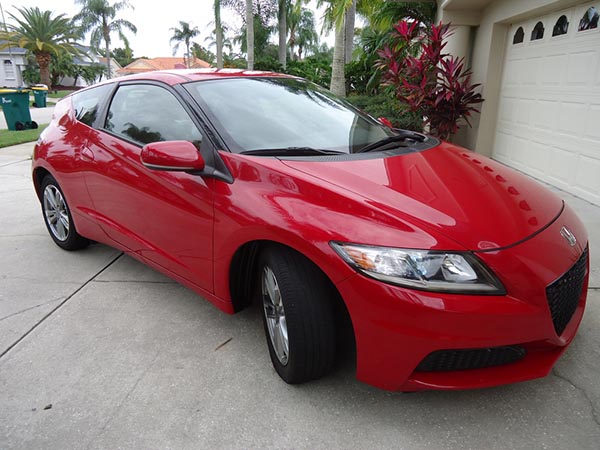 AAG's Used Car and Late Model prepurchase inspection service is available for most used cars to provide you with documentation on the condition of that automobile at the time of our inspection. With AAG's professional late model prepurchase inspection service, you can buy with confidence.
Before you buy your next automobile, have an independent used car prepurchase inspection completed by an experienced, tested and certified agent. You can speak directly with one of our certified appraisers about its value based on what we find during the inspection.
Contact our office for a quote and let us help you make your next auto buying decision with confidence!
AAG Used Car Prepurchase Inspections Include:
Phone consultation with the AAG Certified Agent before and after the inspection.
Detailed photographs of the vehicle, inside and out.
Comprehensive 5-page report with schematic and paint thickness readings.
Carfax and/or AutoCheck history report.
Gathering of pertinent receipts, maintenance records, and related documentation as provided by seller.
Test drive when allowed by seller.
The photos and condition report are available to you on our Pre-purchase Inspection Portfolio website to view and download to your computer.
Verbal consultation of the appraised value with our appraiser including explanations for the valuation, following your review of the condition report.
We have offices nationwide. Most pre-purchase inspections are scheduled within 48 hours of the order
AAG Used Car Prepurchase Inspection Advantages:
Over 30 Years of Experience.
Continued research of latest industry sales figures.
Over 100 clear photographs.
All inspectors are tested & certified.
Speak with the vehicle inspector before and after their inspection.
Prompt attention. Most prepurchase inspections are scheduled within 48 hours of the order.
Market value consultation with appraiser included.
Personalized customer service.
Independent and unbiased. AAG does not buy, sell, or broker automobiles.
For What It's Worth
Auto Appraisal Group's Definitive Blog about the world of automobile value. View More Articles…
{
"Larry, explained every detail about the vehicle I was going to buy. He went over and beyond. I made my decision due to his expertise. Thank you Larry!"
{
"Very professional approach to the business at hand, clear explanation of what they can do for you, would recommend them to everyone needing their services."
{
"I used AAG two times and they really did a great job for me. They sent an inspector out to not only look at the car but he took pictures of the car top, underneath and inside the car too. He documented every good and not so good areas that I would not have thought to look. The inspector was also able to drive the car too. Great job!! If you can't go, I highly recommend sending AAG to go for you. Thank You AAG!!"
{
"AAG is an outstanding company, Brad Youmans was a professional and did a great job on the pre-purchase inspection of my GMC Sprint and also the insurance appraisals on my 3 other classic cars I own. I talked with Larry over the phone and learned a lot from him. I have used other inspection companies before, and they all fall far short of AAG."
{
"Excellent service throughout the entire process. AAG explained the process at the beginning and followed through in each step, they were prompt and never in a hurry to answer questions. The pictures and explanations were very informative and the appraisal step made me realize that the car was priced substantially higher than the market analysis showed. I passed on the purchase as a result of AAG's findings."