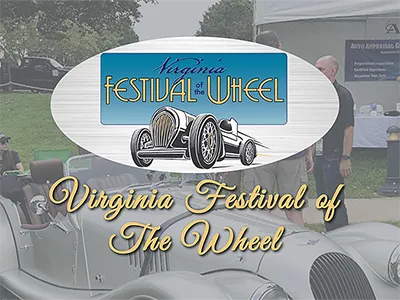 AAG is proud to be a sponsor of the 2023 Virginia Festival of the Wheel! This exciting event brings together some of the most iconic and rare cars from around the region for a weekend of exhibitions, events, and awards.
The festival will take place from June 17-18, 2023, at the Foxfield Steeplechase Race Course in Charlottesville, Virginia. The event raises money for the UVA Cancer Center Patient Care Fund. Charlottesville is in the top 3% of Cancer Centers in the nation and treats thousands of patients each year. Donations from the event assist the UVA Cancer Patient Care Fund which helps cancer patients and their families who are dealing with financial hardship as well as coping with emotional and physical trauma.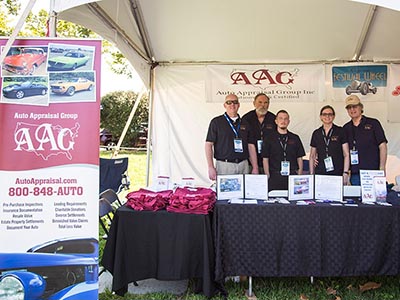 Auto Appraisal Group has been a co-sponsor of this event since its launch in 2018 and considers the car show to be a highlight of the year! The Virginia Festival of the Wheel is a must-attend event for anyone who loves classic cars. With hundreds of vehicles on display, this festival is an excellent opportunity for visitors to see some of the finest automobiles in the Commonwealth and beyond. From vintage sports cars to classic muscle cars, the Virginia Festival of the Wheel has something for everyone. This year's events include the CARS & COFFEE CAR SHOW, JEFFERSON TRAIL ROAD TOUR, and FESTIVAL OF THE WHEEL CONCOURS.
2023's theme will be "Pre-war classics and exotic sports cars".
Vehicle Classes Include:
– Vintage Motorcycles
– British Sports and Production Cars
– German Sports and Production Cars
– European Post War Production
– Vintage Trucks
– American Post War Production Cars
– American Sports Cars
– Special Exhibition Class
– Marque classes (featured are Pre-war Classics and Exotic Sports Cars)
With the new location of the Foxfield Steeplechase Race Course, parking is available onsite and there is unlimited space for car display and parking of trailers.
The 2023 Virginia Festival of the Wheel is now accepting applications for registration for the 2023 Concours! Spectator tickets are now available.