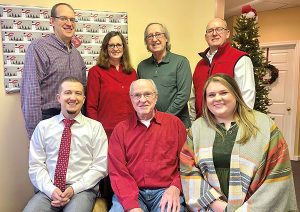 For over 30 years, the Auto Appraisal Group has taken a unique approach to vehicle appraisals.
If you ask 5 automobile professionals to put a value on a car, you'll get 5 different car appraisals. But if you ask the same 5 car appraisers to use our specially designed information gathering techniques to document the condition, you'll get consistent information leading to consistent auto appraisals.
It's not just one man's opinion
AAG vehicle appraisals are not just one man's opinion. Agents contribute a wide variety of expertise and partner with our research team ensuring that your car appraisal is accurate.
A wide variety of vehicle appraisal knowledge goes into each of our vehicle inspections, drawing on many different aspects of auto appraisal methodology and creating a comprehensive evaluation of your vehicle.
Our appraisals are independent
Our primary interest is the client's best interest. Because we don't buy, sell, or insure cars, auto appraisals from our vehicle appraisers are free from self-interest. All information developed is confidential; only AAG and the client have access.
A certified appraisal from our certified car appraisers can save you both money and time.
With an AAG vehicle appraisal in hand, you will have greater confidence that you won't pay too much, settle for too little or under insure your collectible automobile. AAG's prepurchase inspections and classic car appraisals are recognized worldwide by major insurance companies, lending institutions, federal agencies, and state and federal courts. Knowing you have the best auto appraisal possible will make it possible for you to forgo second or third opinions.
When is an AAG auto appraisal a good idea?
Before buying or selling your car
After restoration of a classic car
When assessing the value of an estate
During negotiation divorce settlements
To secure or update for insurance coverage
When determining diminished value
To establish value prior to a loss
To secure a loan with collateral
When donating your vehicle to a non-profit organization
Any time you need to know the current value of your automobile
Why choose AAG?
AAG is the only nationwide car appraisal company providing the unique resource of independent, tested and certified agents.
AAG appraised the Harold LeMay collection, which is recognized as the world's largest private collection.
AAG was the official vehicle appraiser for Carlisle Productions and provided independent vehicle appraisals on their giveaway cars.
AAG has provided expert witnesses to testify in state and federal cases involving property settlements, restoration fraud and insurance matters.
AAG accepts VISA, Mastercard and Discover credit cards for payment of services.
View our credentials by clicking here.
How does an AAG appraisal work?
An AAG certified agent provides an on-site comprehensive inspection of the auto. Our vehicle appraiser takes photographs and pays close attention to each auto's current condition.
This information is reviewed and researched at AAG's home office by our researchers and appraisers. Research includes verification of originality or correctness, consideration of condition and marketability and current market value analysis.
AAG maintains a central resource database that records detailed information on every car appraised by the company allowing consistency in valuations across the country.
{
"Highly professional and thorough. Bill T. was prompt, knowledgeable and personable. Appraisal (for insurance purposes) was higher than expected."
{
"Prompt response in getting me to personnel who guided me through the process of getting an appraisal. Appraiser was thorough. It gave me a way to get started on the road to selling the cars. Really appreciated their input."
{
"Your appraiser arrived on time, did a thorough appraisal of the vehicle and reviewed all documentation I had, and I received a well written report in a timely manner.  Just what I wanted."
{
"Rich knew what he was doing. Nice to hear someone that appreciated what my late husband was trying to build."
{
"I was under a time crunch for this appraisal, and the company worked with me to meet my deadline.  I was very appreciative."
{
"Appreciated the time the representative took to go over the car with me as well as answering my questions. And he truly appreciated the attachment I have to the car."