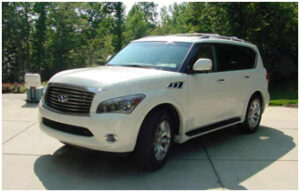 Are you unable to reach a claim settlement with the other party's appraiser?
Mediation can often become stalled when the two parties who are charged with reaching an agreed value, are unable to see each other's point of view clearly and objectively.
It may be time to select an impartial Umpire to review the vehicle appraisal reports prepared by each party and provide additional analysis.
AAG's certified appraiser can provide unbiased professional Umpire services. After review of the reports provided by both auto appraisers, AAG will research the findings in order to render a final decision and bring closure to the total loss claim.
Let AAG assist you in reaching a fair resolution in a cost effective manner. Call us today!
For What It's Worth
Auto Appraisal Group's Definitive Blog about the world of automobile value. View More Articles…
{
"Excellent service from start to finish, easy and pain free total loss appraisal. Highly recommended!!"
{
"Worth every penny and more! I am so glad I decided to hire AAG to step in and provide me with the services I needed to get what I rightfully deserved from my insurance company."
{
"my insurance co. tried to screw me out of  $10.000 on my pickup. AAG got them to pay what it was worth with their appraisal."
{
"I was dealing with a ton of stress after I lost my home and both vehicles after hurricane Ian. My insurance company kept trying to lowball me on two BMW m3's that were garage queens. Auto appraisal group got me what I felt the vehicles were worth and I couldn't be happier with the service and professionalism of this company!"