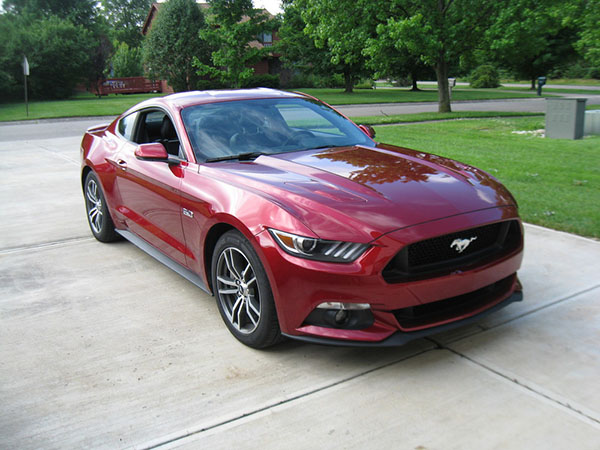 Do you no longer need your leased vehicle?
Thinking about turning it in before the end of the lease?
Circumstances can change and it may be more affordable to turn your leased car back in to the dealership than to let the lease run out.  Terminating your lease may be necessary for a variety of reasons or you may want to consider a lease buyout.  Before making your final decision, check your lease agreement to see what is required.
After you've considered your options, call AAG to get an independent certified appraisal of the current value.  A well maintained vehicle should hold its value and price guides are not reliable or specific to your vehicle.  An AAG appraisal includes an onsite inspection to document your clean, well-cared for vehicle to help you get a fair assessment of any depreciation!
Call AAG for more information today!
AAG Early Lease Termination Appraisals Include:
Each vehicle is inspected onsite by a certified agent as part of AAG's certified value appraisal services.
During this inspection, agents take photographs of the vehicle to document condition.
We gather pertinent historical information as available from the owner.
Our master appraiser oversees all appraisal research and valuations utilizing our centralized database for consistency.
The completed PDF report is emailed to the client.
A printed hard copy is available upon request for a modest fee.
AAG Early Lease Termination Appraisal Advantages:
A certified appraisal is a valuable tool in determining the accurate lease turn in amount.
Reach a fair resolution through independent documentation.
AAG appraisals are pre-certified with many major automobile manufacturers!
For What It's Worth
Auto Appraisal Group's Definitive Blog about the world of automobile value. View More Articles…
{
"Jim prompt services very professional explained appraisal results revealed all documents."
{
"Highly professional and thorough. Bill T. was prompt, knowledgeable and personable. Appraisal (for insurance purposes) was higher than expected."
{
"Excellent service provided."
{
"I am very satisfied with the valuation report. Gary Martin is excellent."
{
"AAG Was a great help taking care of our needs with this. Highly recommended!!!!"
{
"Prompt response in getting me to personnel who guided me through the process of getting an appraisal. Appraiser was thorough. It gave me a way to get started on the road to selling the cars. Really appreciated their input."
{
"The individual doing the appraisal was experienced and professional."
{
"Your appraiser arrived on time, did a thorough appraisal of the vehicle and reviewed all documentation I had, and I received a well written report in a timely manner.  Just what I wanted."
{
"Rich knew what he was doing. Nice to hear someone that appreciated what my late husband was trying to build."
{
"I was under a time crunch for this appraisal, and the company worked with me to meet my deadline.  I was very appreciative."
{
"Auto Appraisal Group provided excellent service and delivered a quote in a short timeframe. I would highly recommend their services."
{
"I needed an appraisal for my tax return. AAG responded promptly and provided all the paperwork that I needed with virtually no effort on my part."
{
"My husband and I agree that having AAG appraise our Mustang for resale value was one of the smarter decisions we've made. We would have listed it for less had we not gotten it appraised first. I'll be sure to recommend your services to our friends."
{
"Appreciated the time the representative took to go over the car with me as well as answering my questions. And he truly appreciated the attachment I have to the car."