Buy with confidence with a pre-purchase vehicle inspection from AAG! Our inspectors provide detailed research and reporting on any type of vehicle, including classic, antique, and collector cars, as well as, late model daily drivers. Before you buy your next vehicle, have an independent inspection completed by an experienced, tested and certified AAG agent. Our pre-purchase inspection service gives you the confidence to buy or walk away.
Classic Car Prepurchase Inspections
Looking for that special antique, classic, muscle, street rod or exotic automobile? Need a professional with collector car experience to give you an unbiased report on condition and originality? AAG's Classic Car Prepurchase inspection includes the following: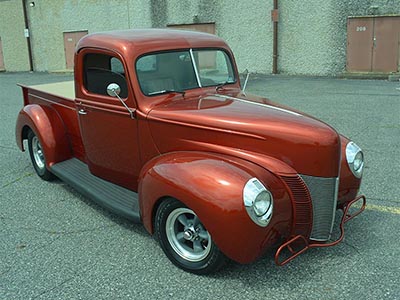 ⦁ Collector cars & special interest vehicles
⦁ 12+ page condition report
⦁ Focus on quality of restoration
⦁ Decoding of VIN & Data Tag
⦁ And More!
Used Car Prepurchase Inspections
Are you searching for your next reliable used car? Narrowed down your search but not ready to commit without an independent inspection? Need verification that the car is as represented? AAG's Used Car Prepurchase Inspection service is for: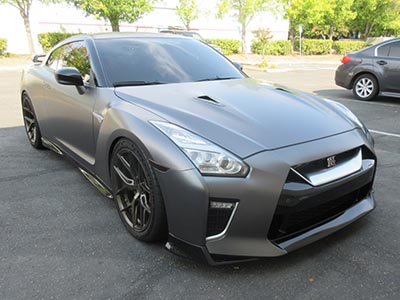 ⦁ 2018 and newer
⦁ 5 page condition report
⦁ Focus on current condition
⦁ AutoCheck & Carfax History
⦁ And More!
AAG Prepurchase Inspections Include:
Consultation with the AAG Certified Agent before and after the vehicle inspection to answer questions about the car's condition after your review of the report and photos.
Comprehensive condition report crammed full of information documenting the condition and originality of the vehicle you wish to purchase.
Test ride results.
Detailed schematic of paint meter readings.
The report and photos are available on our Pre-purchase Inspection Portfolio website to view and download.
The decoding of identifying numbers at no extra charge.
Detailed photographs of the vehicle, providing first-hand evidence of the vehicle's condition, inside and out.
A copy of the title or registration and pertinent receipts or information made available by seller will be forwarded to client.
If you purchase the vehicle, Certified Appraisal Certificate available for insurance coverage or lending requirements.
AAG Prepurchase Inspection Advantages:
Over 30 Years of Experience.
Specializing in Antique, Classic, and Collector Cars.
Over 350 point vehicle inspection.
Over 100 clear photographs.
All inspectors are tested & certified.
Speak with the vehicle inspector before and after their inspection.
Prompt attention. Most prepurchase inspections are scheduled within 48 hours of the order.
Market value consultation with appraiser included.
Personalized customer service.
Independent and unbiased. AAG does not buy, sell, or broker automobiles.
Frequently Asked Questions
What is a Prepurchase Inspection?
A prepurchase inspection is a detailed assessment by a qualified individual to document the condition of a vehicle to help the potential buyer make an informed decision to buy or not to buy.
Do I Need a Prepurchase Inspection?
Prepurchase inspections are recommended when buying a vehicle second-hand or when buying long-distance. If you are buying any vehicle second-hand, there is a chance the seller may not be telling the whole truth about the vehicle in order to sell it to you. This is especially true for classic vehicles, whose values can be highly subjective and require a specialized inspector.
What is the typical turnaround time for a prepurchase inspection?
Prepurchase inspections are considered a priority service. Most prepurchase inspections take place within 2-4 days of receiving your order. Agents will coordinate with the seller to schedule the onsite inspection as soon as possible. Rain could delay the inspection because most sellers will not take their special interest vehicles out in bad weather.
What Does AAG Provide That Other Companies Don't?
AAG agents are tested and certified to provide consistent results. They have extensive knowledge and backgrounds with vehicles! Our inspections include over 350 checkpoints throughout the vehicle. With that many checkpoints, our reports are much more thorough. When we quote our price for our service that includes everything, travel to the site, decoding, appraisal value consultations, etc. There are no hidden fees.
For What It's Worth
Auto Appraisal Group's Definitive Blog about the world of automobile value. View More Articles…
{
"Larry, explained every detail about the vehicle I was going to buy. He went over and beyond. I made my decision due to his expertise. Thank you Larry!"
{
"Very professional approach to the business at hand, clear explanation of what they can do for you, would recommend them to everyone needing their services."
{
"I used AAG two times and they really did a great job for me. They sent an inspector out to not only look at the car but he took pictures of the car top, underneath and inside the car too. He documented every good and not so good areas that I would not have thought to look. The inspector was also able to drive the car too. Great job!! If you can't go, I highly recommend sending AAG to go for you. Thank You AAG!!"
{
"AAG is an outstanding company, Brad Youmans was a professional and did a great job on the pre-purchase inspection of my GMC Sprint and also the insurance appraisals on my 3 other classic cars I own. I talked with Larry over the phone and learned a lot from him. I have used other inspection companies before, and they all fall far short of AAG."
{
"Excellent service throughout the entire process. AAG explained the process at the beginning and followed through in each step, they were prompt and never in a hurry to answer questions. The pictures and explanations were very informative and the appraisal step made me realize that the car was priced substantially higher than the market analysis showed. I passed on the purchase as a result of AAG's findings."