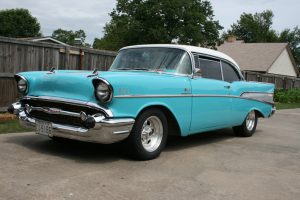 Divorce is always difficult, particularly when couples try to decide how assets should be distributed to each party as part of the settlement. Property is usually equally distributed between two parties, but how do you split a vehicle two ways? Most people know that a lawyer is necessary to make sure that all agreements are fair, equal, and well documented, but you may not realize that it is also wise to have your estate evaluated and professionally assessed to properly account for assets that are difficult to divide.
In a typical divorce settlement, one party will take the vehicle and give the other party an equal share of the property in return. This can be complicated if the vehicle is worth a substantial sum or if there isn't enough property in the estate to equally compensate the other partner for the vehicle. Some auto owners may be forced to sell a valuable car or collector vehicle in order to adequately split the value.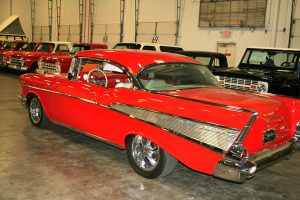 Matters can be further complicated if the value of the vehicle is ambiguous or undocumented, as is often the case with antique vehicles or hobby cars. If a value cannot be determined and agreed upon by both parties, there can be disputes about the vehicle value that can make it difficult to reach a settlement. An independent value appraisal is an excellent way to establish what the car is worth. A certified independent appraiser can establish a fair, universally agreed-upon value for the vehicle, which can help to smooth out discrepancies during the divorce settlement process.
Even if you never intend to divorce your spouse, a certified auto appraisal performed by an independent appraiser can protect you any time that the value of your vehicle may come into question. This can be useful in insurance disputes, estate settlements, and sales, and should you find yourself in need of a divorce settlement, your appraisal will make the process much easier for all parties involved.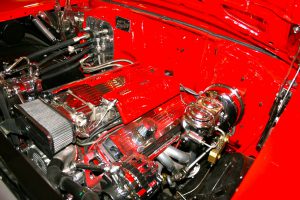 For over 30 years AAG has provided an independent vehicle appraisal service that can determine the current value of a vehicle for the equitable distribution of property during a divorce settlement. AAG can also provide expert witness testimony in support of our automobile appraisals. If the other party chooses to dispute the value of your vehicle, the documentation and witness testimony provided can help you to expunge any confusion about how that value was determined.
Whether you are beginning a divorce settlement or merely want to document your vehicle accurately as part of your estate, give us a call and find out how easy it can be to protect the value of your car.