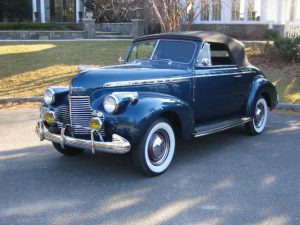 If you are interested in a pre-purchase inspection for a potential vehicle purchase, you may find yourself asking a lot of questions. How do pre-purchase inspections work? How much do they cost? Are they even worth it?
With more than 30 years of experience, AAG has heard (and answered) all of the pre-purchase inspections frequently asked questions. We have provided this list to answer the most common questions we hear from customers. If your question isn't answered below, give us a call! With over 30 years of experience in the pre-purchase inspection business, we have an answer.
What Is A Pre-Purchase Inspection?
A pre-purchase inspection is a detailed assessment by a qualified individual to document the condition of a vehicle to help the potential buyer make an informed decision to buy or not to buy.
AAG's certified agents perform detailed research about all types of vehicles and provide a comprehensive report about the vehicle's condition. This report includes detailed photographs, title information, and receipts pertaining to any repairs or restorations. You are able to speak with the inspecting agent before and after the inspection about any concerns you may have. You can also speak to an AAG appraiser if you would like an opinion of the value based on our inspection. To learn more, read our blog post: How Do Pre-Purchase Inspections Work?
How Much Do Pre-Purchase Inspections Cost?
Generally, a prepurchase inspection costs somewhere between $350 and $750. The higher cost for custom and modified automobiles reflects the time and care required to research and document a custom-built vehicle. Antique and vintage automobile appraisals require extensive knowledge and detailed documentation. The value of a classic or antique car can affect insurance costs and estate value, and is vital as part of the sale process –collectors often claim that the higher price associated with a certified agent and skilled auto appraiser is well worth it in the long run. To learn more about the cost of the appraisal, read our blog post: How Much Does a Car Appraisal Cost?
What Does a Pre Purchase Inspection Include?
We want you to stay informed throughout the whole process! That's why we include a consultation with an AAG-certified agent before and after inspection. Once the inspection has been completed, you will receive a 15-page condition report documenting all details. This includes origin and condition, test ride results, paint gauge readings, detailed photographs of the vehicle's condition, a copy of the title, and any provided receipts. Reports provide decoding and identification numbers, and your agent will review the report with you and answer any questions you may have. We do take a test ride or test drive as long as the vehicle is street legal and the seller allows us to do so. You will receive a current market value consultation, and if you purchase the vehicle, you have the option to purchase a certified appraisal certificate for insurance or bank loan purposes.
Why Do I Need a Certified Agent to Perform My Inspection?
AAG's agents are tested and certified so that your pre-purchase inspection is performed by an experienced professional who can accurately assess your potential purchase. Having a fresh set of eyes that aren't interested in purchasing the vehicle is extremely beneficial! The inspecting agent will discuss the vehicle with you before and after the inspection so that your questions and concerns are properly addressed. AAG Agents are trained to look for details that might go overlooked by inspectors who are unfamiliar with antique, classic, vintage, or late-model vehicles. AAG does not buy, sell, or broker automobiles, making your interest our only concern. We have set the industry standard by providing prompt, independent, reliable pre-purchase inspections and auto appraisals that you can trust.
In our professional opinion, Yes! But, you expected us to say that. If you are driving a brand new car off the lot, then no, you don't need a pre-purchase inspection. If you are buying a certified pre-owned vehicle from a reputable dealer, the dealer has probably already performed an inspection. However, if you are buying any vehicle second-hand, there is a chance the seller may not be telling the whole truth about the vehicle in order to sell it to you. An investment in an independent, unbiased pre-purchase inspection could save you thousands in repair costs or by lowering the negotiated selling price. With 30+ years in business we have spent a lot of time fine-tuning our inspections to make them the best for our clients!
How Do I Get a Long Distance Pre-Purchase Inspection?
Pre-purchase inspections are frequently used to gather information on a vehicle you can not see in person, whether that is in another town, state, or country. If you require a long distance pre-purchase inspection, ensure you talk to the inspector beforehand to discuss any questions or concerns you have about the vehicle. You don't want to pay for an inspection, only for them to miss the most important questions you had about the car! If you ensure your inspector covers the area the vehicle is located in, most inspectors are prepared to work with long distance clients and can also visit auctions to view an auction vehicle if necessary.
If you are considering purchasing a vehicle second-hand or purchasing a vehicle that's not in your area, AAG's Pre-Purchase Inspections can assist you in being your eyes and ears to help make an informed decision! Our inspectors provide detailed research and reporting on any type of vehicle, including classic, antique, and collector cars, as well as late model daily drivers. You can call 800-848-2886(AUTO) to schedule a pre-purchase inspection right now! We have agents located across the country to make it easy to get your inspection without traveling. International callers can call 011-434-295-1722.
What Do We Provide That Other Companies Don't?
Our agents are trained, tested, and certified through us. They have extensive knowledge and backgrounds with vehicles! Our inspections include over 350 checkpoints throughout the vehicle. Other inspection services don't even come close! With that many checkpoints, our reports are much more thorough. When we quote our price for our service that includes everything, travel to the site, decoding, appraisal value consultations, etc. There are no hidden fees.
If you still have questions, we encourage you to call us or complete our scheduling form and we'll call you. We will be happy to use our experience to help you better understand pre-purchase inspections. Call today!