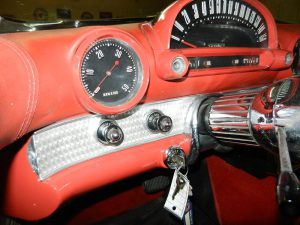 So you're considering a pre-purchase car inspection – congratulations! You are taking an important step toward making an informed decision about an important investment. But how does a pre-purchase inspection work? How do you begin, and what should you expect?
A pre-purchase car inspection allows you to obtain detailed information about a used, classic, vintage, or antique vehicle. AAG's certified inspection agents perform detailed research about all types of vehicles and provide a comprehensive report about the vehicle's condition. This report includes detailed photographs, title information, and receipts pertaining to any repairs or restorations. You will be able to speak with the certified auto inspection agent before and after the inspection about any concerns you may have.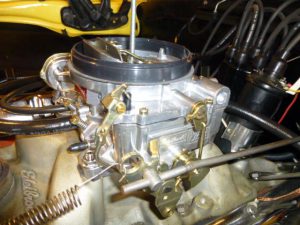 AAG Pre-Purchase Inspections include:
Consultation with your AAG Certified Agent before and after inspection.
An in-depth, 15-page condition report that documents the origin and condition of the vehicle, including test ride results and a detailed schematic of paint gauge readings.
Pre-purchase inspection reports include decoding and identification numbers at no extra charge.
Detailed photographs that show the vehicle's condition, inside and out. You will also receive a copy of the title or registration and any receipts or information provided by the seller. The report and photos will be available in your Pre-Purchase Inspection Portfolio online to be viewed and downloaded as needed.
Your inspection agent will review all inspection materials with you and remain available for any questions you may have about the car's condition.
You will be provided a current market value consultation after all research and analysis of the current market have been completed.
You have the option to purchase a vehicle appraisal certificate to document the vehicle's condition and value for only $150. This certificate can be used in reference to insurance and lending requirements.
AAG does not buy, sell, or broker vehicles, allowing us to work solely in your best interests. Our certified agents have set the industry standard with prompt, reliable, and personal pre-purchase inspections that you can trust. Our pre-purchase inspection agents work not to tell you whether you should or shouldn't buy, but to provide you with all the information you need to take an educated step in the right direction.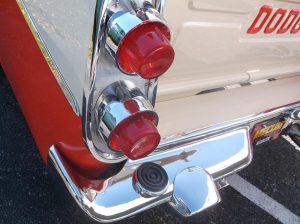 Ready to schedule your pre-purchase inspection? It's easy! Call us at 800-848-2886 between 9:00 – 5:00 Eastern Time or fill out our online form. We have offices nationwide to serve you wherever you need us. Most pre-purchase inspections are scheduled within 48 hours of your order. Let our certified pre-purchase inspection agents help you to make the right decision!