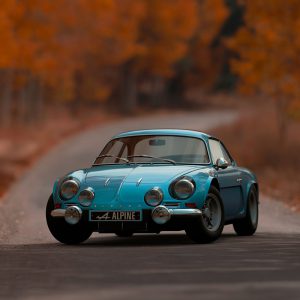 There are many reasons why you might want to determine the value of your car. Obviously if you are selling a vehicle, you will want to know the general market price that you can expect to ask. If you own a collector or classic car, you may need to know the value of your car as part of an overall assessment of your estate for tax purposes or in the event of an insurance dispute or divorce. If you are planning to buy a new car, you will want to know the trade-in value of your car before you begin discussing the purchase of the new vehicle.
A car's value may be different depending on how you intend to use the information. When documenting a classic car, value is independent of factors like regional preference or consumer ratings, but may be affected by desirability and rarity. Likewise, trade-in value will differ from retail value because a dealer will trade for a vehicle that may need some work, but will likely sell a vehicle after that work has already been completed. Knowing what you intend to do with the figure will help you to understand what your car's value means and how you can use that to your advantage.
An online Price Guide tool provides averages of different models but it does not provide the value of any one particular vehicle. To establish the value of a specific vehicle, factors unique to that automobile like condition, maintenance history and originality should be considered. Each car's condition is different and a key factor when determining its specific value. Each car has its own unique qualities, both good and bad.
In order to properly assess any car's value, you need to know a few things about the vehicle:
Year, make and model. If you have a 2018 Ford Explorer Sport, "Explorer" is the model, and "Sport" is the trim level. Your trim level can often be found in chrome letters on the back of the car. You can also find the trim level in your owner's manual or on your vehicle's title.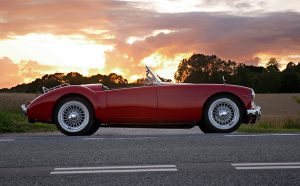 Color and optional equipment. Some colors are more popular than others and may have a higher value than others. Optional equipment includes any features that aren't standard for that model. Options like heated seats, sunroofs, or leather upholstery may be grouped in a package with a specific name, such as a sport or convenience package.
Vehicle condition. Different pricing guides may use different terms to describe the condition of the vehicle. For example, some online value estimators use Outstanding, Clean, Average, Rough and Damaged. Whatever words are used, you'll want to read the description of the condition carefully — it is not uncommon for people to overestimate their car's condition.
Mileage. Every mile on the odometer reduces a car's value. The average mileage is considered to be 12,000 to 15,000 miles a year, but if your car has spent most of its time in the garage and has fewer miles than the average, the car is worth more.
Regional differences can also apply to sale or trade-in value for a vehicle. Weather and consumer preferences cause values to vary based on drivers in your area – a sports car may be worth more in Florida than it is in Wisconsin. Likewise, your pickup truck may command a higher price in Minnesota than it would in California.
Depreciation also plays a role in the overall value of every vehicle. Cars tend to lose 20% to 30% of their value by the end of the first year. From years two to six, depreciation varies from 15% to 18% per year; in five years, cars can lose 60% or more of their original sales price. Not all vehicles depreciate at the same rate – some makes or models maintain value better than others. Other market factors, such as the price of gas, can make your vehicle more or less attractive on the market, although they may not affect the actual value of your car over the long term.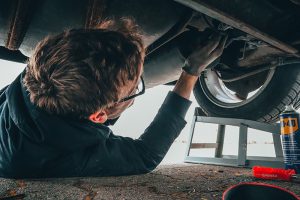 Obviously, how you use the information related to the value of your vehicle is an important factor when determining what your car is worth. While many of us are only interested in knowing how much we can expect to sell or trade the vehicle for, there are other reasons it can be important to know what your car's value may be. In the event of an accident or natural disaster, you will want to know what to expect in terms of reimbursement, which makes an accurate assessment of your car's value extremely important. Maintaining accurate records of your car's condition and value can make it considerably easier to recoup lost assets and to obtain the proper amount of funds to repair a classic or collector car, if possible.
It can be a guessing game to determine what the value of your car may be no matter what you intend to do with the information. A surefire way to assess an accurate estimate for your make, model, and location is to allow a company like AAG to help you. You can obtain a Market Value Range simply and efficiently online by using our form to assess your vehicle. If you own a classic car or collector automobile, you may want to schedule a Certified Value Appraisal to document your vehicle and be certain that factors like condition, original parts, and rarity can be taken into account. If you have been in an accident or your car has been the victim of a natural disaster, a Diminished Value Appraisal can be helpful in determining what you are entitled to receive as compensation.
No matter why you need to know your car's value, AAG can help you determine what your car is worth and help you use the information to make the best decision for you. Contact us today to schedule an appraisal and find out the many ways that we can help!