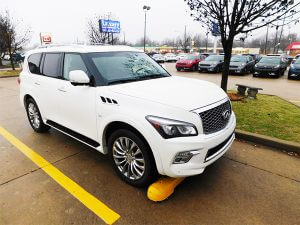 At some point in every car owner's life, you ask yourself "How much is my car worth?" Car appraisal is the process that allows us to answer this question, but not all appraisals are the same. An inaccurate appraisal can cost you a lot of money – so what is the best way to get the right value?
Online Price Guide tools provide averages of different models but they are not the value of any one particular vehicle. To establish the value of a specific vehicle, factors unique to that automobile like condition, maintenance history and originality should be considered.
When you appraise a car, the following factors should be accounted for:
Make
The make or brand of your vehicle can significantly impact its value, even if the car condition is excellent. Some cars have a reputation for rapid depreciation while others tend to hold steady in value. These "high performers" tend to carry anywhere from 45-60% of their value during the first three years of ownership while other brands drop to 35% during the same period.
Modifications
If you've added aftermarket parts to your vehicle, it can affect the market value of the car, in many cases negatively. Buyers worry about quality of workmanship, maintenance and warranties for non-standard parts.
Condition of the Exterior
Everyone knows that dings, scratches and other marks on the vehicle will affect a car's value negatively. If you've had a custom paint job, that may also detract from the overall value of the vehicle. And remember – bumper stickers and decals count as defects in the vehicle's paint job.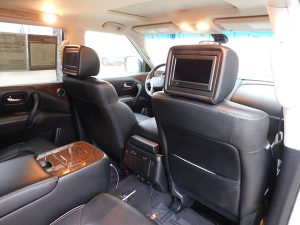 Condition of the Interior
Worn out mats, scratched interiors, torn or stained upholstery – these things are a sure-fire ticket to lowered value. And keep in mind that while the dog hair covering the seats may be removable, as long as it's there, it lowers your car's value.
Mechanical Condition
If you have kept a record of all maintenance on the vehicle, you can help retain value – not only will this record help to prove that the car has never had any major issues or accidents, but will also show that the vehicle has been well cared for, even if it spends most of its time in a garage.
Transmission, Preferences, Etc.
Factors like automatic versus manual transmissions, sport utility capabilities, convertibles, and other preferences can affect the value of a vehicle. The price you can expect to receive may change regionally – for instance, a convertible might fetch a high price in California, while in Colorado, a sport utility vehicle with manual transmission may be more popular.
Mileage
By and large, fewer miles means higher value. In some cases, a low mileage car may actually be in very poor condition and fall well below the average appraisal for the same vehicle with more miles, but in general low mileage is a benefit. The flip side to this truth is that a car may be in mint condition with 225,000 miles and still not sell well.
So now you're probably scratching your head and thinking "This is really hard! And I should probably go vacuum my car…." You're right, it's not as simple as you might think to accurately determine what your car is worth.
You may need an appraisal to sell your car, or you may need it to receive the right benefits from an insurance claim or even in legal matters. If you are a collector, a thoroughly documented appraisal is a valuable asset. You know it's important to get the right information – how do you get a dependable appraisal?
It is extremely important to get an appraisal from someone qualified and experienced in the field. Accredited appraisers for cars are a rare commodity, and looking for an individual appraiser by yourself can be a daunting task. Your appraiser may be called to defend his or her report in court, making certification and methods extremely important.
Auto Appraisal Group has a team of experts that have been certified and practice correct procedures and process of appraisal. Appraisals performed by just one person can only reflect the opinion of that one person. The certified agents at AAG are experienced, extensively trained and work closely with the Master Appraiser while utilizing AAG's centralized database. This vast base of vehicle knowledge and appraisal experience allows us to create a comprehensive and accurate evaluation of your vehicle.