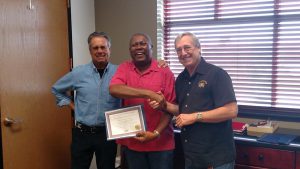 AAG agents come to us with life experiences that prepare them for their role as an inspector and as a professional representative of the company. They also have a passion for automobiles and a desire to help owners make informed decisions to save money and pursue their hobby.
Many of our certified agents have hands on restoration experience either through previous jobs, business ownership, weekend racing, or as backyard mechanics. Many have been members of groups or clubs that share their knowledge and time to support one another's passion for the old car hobby.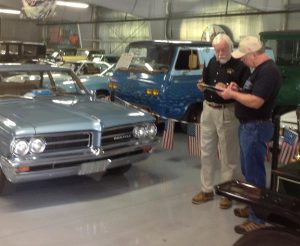 We know they have the proper skills because we have met them and spent five days together studying classic, antique, muscle, modified, and other collectible automobiles and learning about the auto appraisal business. We want to be sure that the individual inspecting your vehicle is equipped to do the job. That means AAG certified agents:
know how to document what they see using the processes that have been created to gather detailed information.
know how to grade the condition of each component in a consistent manner.
know what they are looking for in order to determine whether or not claims of originality, special options, history, maintenance, customization and matching numbers can be verified.
know how to photograph the vehicle to provide the required photos for our reports and to provide clients with a detailed inside look from a buyer's perspective.
are prepared to locate visible pertinent numbers when they get onsite.
know where to look for rust, filler, damage, and repairs.
have experience that helps them interact with opposing parties in legal matters.
know how to ask the right questions.
are equipped to send this information to our headquarters in an expedient manner.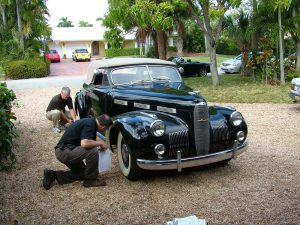 AAG certified agents attend a five day certification class to prepare for their new role. This class helps them to organize their new agency as an independent contractor so they can begin providing services as soon as they graduate. They see a variety of examples of different vehicles in various conditions and learn how to consistently rate individual components so the research team and appraisers at headquarters can determine an overall condition rating and value. Attendees learn about the different reasons clients rely on AAG's independent assessment to address their specific needs relating to insurance coverage and claims, financial matters, property settlements, and purchasing decisions.
What don't AAG agents do? They don't give an opinion of value. All values are determined at headquarters by utilizing our massive comparable database which contains all the appraisals and prepurchase inspections we've completed over the past 30 years as well as recent auction results and sales. This allows us to compare the same model of a vehicle with all others we've inspected across the country. This prevents the appraisal outcome from being swayed by the opinions and desires of sellers, clients or insurers. We call them as we see them.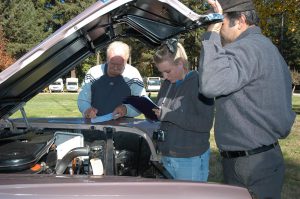 If you think you'd enjoy helping people who own and love automobiles, you can apply to open an AAG agency in your area. Visit our website and submit your application and we'll be back in touch if you have the experience we're looking for and are in an area where we need coverage. AAG will be hosting certification classes in the coming months. We have limited seating available to allow for hands on practice and to keep all participants safe. Our 2021 class schedule is:
May 10-15 in Fort Lauderdale, Florida. April 5th registration deadline!
June 14-19 at LeMay Family Collection in Tacoma, Washington.
September 27-Oct 2 at AACA Museum in Hershey, Pennsylvania
We look forward to bringing new agents into the group who can help us continue to provide independent, certified appraisals and prepurchase inspections for our clients located across the country. Could that new agent be you?