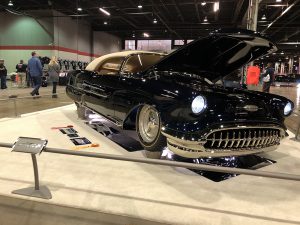 The Detroit Autorama hosts the most prestigious competition in the custom auto world: the Don Ridler Award and the Great Eight finalists. The competition highlights the most beautiful, meticulously customized vehicles in the world, and winners can boast membership in the most prestigious group of custom designers in the industry.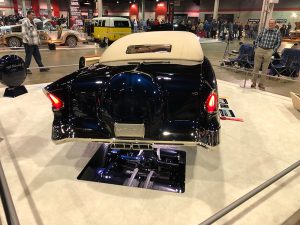 In 2020, Auto Appraisal Group had the privilege of appraising one of the Great Eight Finalists, the Hess 1956 Oldsmobile 98 OLDSSLED. There isn't a whole lot left of the original Oldsmobile 98, a testament to the excellent craftsmanship and workmanship displayed in this gorgeous custom car. This Pro Design Hot Rods custom was a crowd favorite at the show, showing off a SPARC design in a beautiful midnight blue paint job with a luxurious hardtop that grabbed the imaginations of the spectators.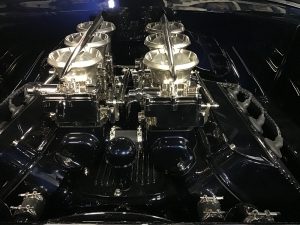 Owner Jeff Hess fashioned his OLDSSLED with a 1950s aesthetic in mind, devoting years to build the custom vehicle and setting the bar for a 1950s-style custom. The design includes triple-plated chrome by Advanced Plating of Nashville, Tennessee, and components of the vehicle are painted in HOK Way Past Midnite Blue, including the boxed frame with air-ride suspension. The Oldsmobile 98 features a fuel-injected first-generation Chrysler Hemi engine, and the fully custom interior is impeccable, fabricated, and upholstered by Bill's Auto Upholstery.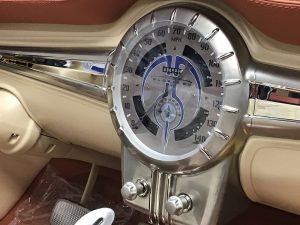 Details abound and impress in every feature. The Oldsmobile 98 sports a Carson padded removable hardtop, shaped bumpers, modified Corvette style grille, and a Frenched continental kit built into the trunk. Spectators were justifiably impressed by the metalwork on the vehicle and the general sense of luxury and attention to detail that is impossible to ignore.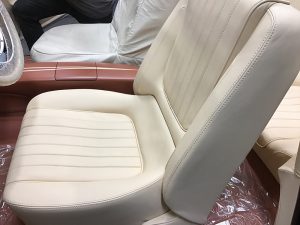 AAG is honored to appraise such spectacular custom builds as the OLDSSLED. Our 30 years in business has provided us the opportunity to appraise many nationally recognized custom vehicles, factory prototypes, one-offs, and professionally customized vehicles. While the OLDSSLED didn't win the 2020 Ridler Award it is company founder, Larry Batton's pick as AAG's Custom Car of the Year. Check out the links in the article to see interviews of the owner and builder as well as high lights from the 2020 Detroit Autorama.