AAG will be sponsoring the UVA Cancer Center at the First Annual Virginia Festival of the Wheel, October 7th at the Sprint Pavilion.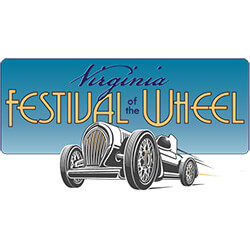 The Virginia Festival of the Wheel will showcase a collection of 80 of the finest vintage and collectors cars in the region and will exhibit vehicles including a retired NASCAR vehicle and an award-winning dragster. The event will also include food trucks and other vendors to make the day complete.
In addition, military, first responder's and cancer survivors, as well as kids 12 and under, will be admitted free! Come down and enjoy some remarkable vehicles, all while benefiting the UVA Cancer Center!