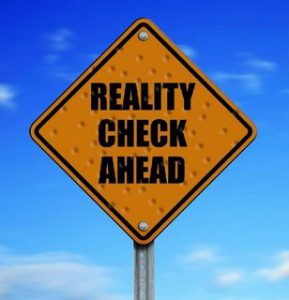 It is something that occurs all too frequently. You see that ad for your dream car. You know the one – you and your pals always talked about it, but it was always just out of reach. Now, one shows up that meets all of the criteria and look at the price! Woohoo! You've got this; you can make it work! Better hurry up and contact the seller before someone else snags it up.
Okay, you have contacted the seller and want to get some more information. What's that? Lots of people calling and wanting it? You'll need to make a deposit and they will hold it for you until you can arrange full payment. And they will arrange for transportation also? Great, because you live out of state (or country). Also, you will need to arrange for someone to come check it out, give it an in-person inspection.
They know all of the right words to use, how to use your emotions against you. They want to keep you talking and telling them all about what it means to you and how you have always wanted one. It is a great way to keep the stars in your eyes that don't let you see the true condition of the vehicle until after you have bought it, gotten it home, and started really looking at it.
About that deposit – they do have a lot of people wanting this car, but you are the first to contact them so they will give you first dibs – they just need a little money down to hold it. Everything is in order and – oh, did they tell you it is a matching numbers car? Very hard to come by. Did you see all of the pictures they put on the ad? They show every angle and any imperfections. This car is going quick and they are not sure there is enough time to have someone come look at it, but you are welcome to do so.
They are always accommodating and agree with you about everything. They will even tell you that someone else had just bought it, but their financing fell through.
These are just a few of the many scenarios that occur on a regular basis in the collector and used car markets. Sometimes you'll end up paying more than you had planned, and sometimes there is no actual car for sale. It was just a trick to get your deposit money.
Go ahead and keep looking for that dream classic you have always wanted. Just slow down a little, take your time and think it through. Most of the time if it sounds too good to be true, it probably is. If there is a sense that you need to hurry to get this vehicle, it should set up a caution flag for you. Sure it will cost you a few extra dollars to arrange for an independent pre-purchase inspection. That inspection can save you large sums of money and root out some dishonest sellers, some of whom do not have a car to sell. Another thing it can do is show you through someone else's independent and unemotional eyes and ears the true condition of that vehicle that may have been overlooked through your starry eyes.
There are people out there that only want to separate you from your money. There is no car, the ad was made from taking stock photos off of the internet, and all of the popular catch phrases have been used to grab and keep your attention. That does not mean that there are not some very decent cars and sellers out there. It just goes to show you that you need to be vigilant in the search and those you are dealing with – especially through the internet. A pre-purchase inspection from a professional is well worth the cost.
Happy hunting!
Written by AAG Agent, Gary Goldsberry, Parker, Colorado