If you are preparing to sell your classic or antique car, you should prepare yourself and your car for the process! Whether you are selling the vehicle yourself or selling it at auction, there are some common mistakes that you will want to avoid that can prevent classic car buyers from walking away.
The advertising misrepresents the car. Be honest about your classic car when you advertise. It can be tempting to create an ad that makes your car look even better than it does in person, but this can be frustrating for an antique car buyer. Make sure the ad includes all information about the make and model of the vehicle, and don't boast about its condition unless you are sure that your classic car is worthy of the praise. Having an appraisal performed before selling an antique car can help you to accurately describe the vehicle for buyers so that they are not disappointed when they see the car in person.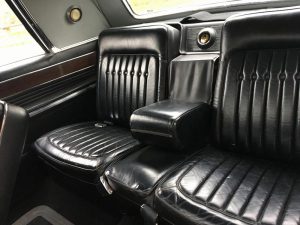 The car is overpriced. Do your research and make sure you know what price similar classic cars are demanding. This is another reason that having a fully documented appraisal can be extremely useful when selling your classic car. A certified appraisal agent can not only provide insight into what constitutes a reasonable price for both buyer and seller, but your fully documented classic car appraisal is a concrete way to justify the price you are asking.
The origin of the vehicle is unclear. Classic and antique vehicles are collected for a wide variety of reasons, and buyers of classic cars are most often very interested in the origin of the car. Be sure to have all documentation ready so that you can inform a buyer about where you obtained the vehicle, how it was maintained, any repairs that may have been done, and whether or not it has been restored. If you don't have the title, make sure you have clear and accurate documentation to prove that the vehicle belongs to you and can be transferred legally. Registration or a sales receipt is usually sufficient.
The car displays mechanical issues. If your classic car is a hobby car, you may not drive it much and may not be aware of mechanical issues or may not have repaired them. Nothing is more disappointing to a potential buyer than the realization that the classic car they came to purchase isn't in good working condition and requires costly repairs to be road-worthy. As mentioned previously, be sure to advertise the vehicle properly if it is not currently road-ready and requires repairs. If you choose to have the car repaired before the sale, be sure to keep records of what repairs were done, by whom, and what parts were used in the repairs.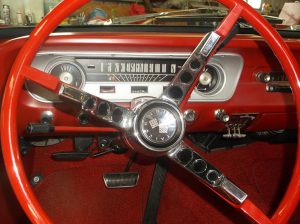 The restoration of the vehicle was done improperly. Classic car restoration is an art, and classic car collectors will want to know if the car was restored when the work was done and by whom, and what parts, paint, or other materials were used as part of the restoration. Good records and documentation are a must for anyone selling a classic car – without them, it can be difficult if not impossible to prove that the car was restored properly. If you are not sure whether your antique car has been restored or if the restoration was done correctly, a certified auto appraisal can help.
If you are preparing to sell a vehicle, a vehicle appraisal from AAG can help make the process easier and more successful! We can provide a range for the vehicle's worth and can give you a solid idea of what constitutes a fair price. Our comprehensive documentation offers you the confidence that your vehicle is priced properly and that all details are accurate and well-represented.
Call us today to have your classic car appraised and sell your antique vehicle with confidence!