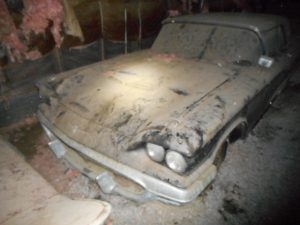 Antique car collectors know the story well: you answer an ad, or maybe you go for a walk, and you stumble upon a barn or a garage with a rare vehicle tucked inside. There was a time when "barn finds" were common enough that every vintage vehicle collector dreamed of finding one. Collectors looking for projects would drive past a barn or an old garage and wonder: "Could my next masterpiece be hiding inside?"
Over time, "barn finds" have become more and more elusive. As consumers and automotive manufacturers turn their interests elsewhere, it is less likely that a rare vehicle will be found by chance.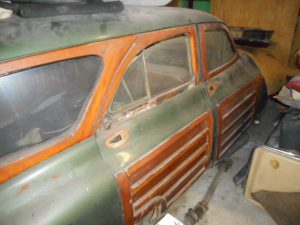 The disappearance of the "barn find" has led car collectors into very different venues to find rare and vintage vehicles. While collectors could assume that a rare vehicle they stumbled upon in an abandoned garage was authentic, they now must navigate car shows and auctions with restored or semi-restored vehicles on display. This new environment presents its own set of challenges to antique car collectors.
Modern vintage vehicle collectors need to be ready to determine if an antique car is worth the price being demanded. Vehicles at shows and auctions may look well preserved, but upon closer inspection, the shiny exterior could hide numerous flaws. It can be difficult to know if non-original parts have been used in the restoration, if the paint color is authentic, or if restoration work has been done properly.
Buyers today must inspect a rare vehicle carefully to determine if the price being asked is fair and represents the car's condition. The safest way to ensure that you are purchasing an antique vehicle for the right price is to use a certified inspection agent to assess the vehicle's value for you. Our certified Pre-Purchase Inspection agents can help you determine if you are investing in a collector's item or a dream that may never be fulfilled.
Call Auto Appraisal Group to plan your next prepurchase inspection!