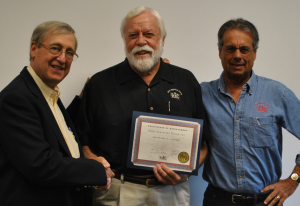 AACA's National Director, Mike Jones has considered moving into the field for some time. After the class he told us, "I was impressed with the thoroughness, volume and breadth of information included in the class binder. The fact that there were six class members of varying ages and backgrounds-all coming from a diverse geographical locale- speaks volumes. It is undeniably clear to me that the Auto Appraisal Group is the industry leader and that they far exceed what other agencies are capable of offering."
The four-day class includes a review of AAG principals and standards, appraisal techniques, photographing and grading automobiles, prepurchase inspections and some ideas about how to successfully build your local agency.
Are you Interested in attending an AAG Certification Class in Fort Lauderdale FL in November 2013? Submit this agency application to our office and we will be in touch to answer all your questions.