After appraising automobiles of all types for over 40 years, one thing has become clear; true low mileage is not an indication of good condition and roadworthiness.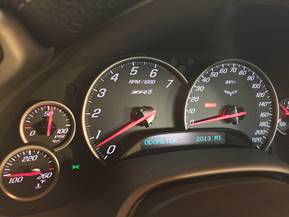 AAG recently completed a prepurchase inspection assignment on an 8-year-old sports car with only 2200 miles on the odometer. At first one would think that would be a great candidate for purchase without question. Some would say it is almost as good as a brand new car. But consider this; during those 8 years the car was only driven 275 miles a year. This indicates a very low wear pattern. Automobiles develop a distinctive wear pattern. When the wear pattern is changed by a new owner, the automobile will react to the new and different wear pattern in some negative ways.
This means that you will likely see leaks from the engine or transmission. If this is a manual transmission, a clutch replacement may be needed. Any place that has a gasket may develop a leak once the vehicle is driven. While the wear and tear on the mechanical components is less because of the low mileage, the new owner should plan on replacing a number of gaskets to eliminate the loss of fluids.
When we appraise vehicles, another item of concern we see is the age of the tires. The tread may still look good, but it could have flat spots from sitting in storage. More worrisome is that it may have dry rot on the inside. Tires have date codes that will help you determine if replacement is warranted.
Letting an automobile sit and not driving it on a regular basis means areas that are normally lubricated when in operation are not receiving the benefits of those fluids. An auto is a self-lubricating piece of machinery. As with many other things, use it or lose it. Other items to consider in a low mileage vehicle include brake fluid lines and gas tanks that have become contaminated because of sitting with old gas in them. When considering the purchase of a low mileage vehicle or one that has been sitting for many months or years, check the fuel gauge. Cars should be stored with a full tank to eliminate condensation issues and ideally should be run for 30 minutes at a time every month.
Low mileage does not always equal an almost new roadworthy car. Do not buy a low mileage car and expect great mechanical condition without the expectation of some immediate mechanical maintenance and repairs. Non-use is not your friend unless special care has been taken to regularly exercise and thereby lubricate the vehicle.
Larry Batton
Happy Motoring!