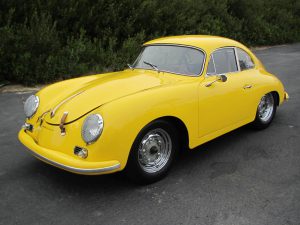 Is the Kelley Blue Book value accurate for your vehicle? This greatly depends on the age of the vehicle, the condition, the repair history, and the information Kelley Blue Book has gathered on vehicles similar to yours. While the Kelley Blue Book price guide provides an estimated value of many vehicles, it does not provide the value of a specific vehicle. If you have a unique or rare vehicle, the KKB value can be inaccurate. The KBB is not a good source for antique or classic vehicle values, as it only provides information for vehicles less than 21 years old.
Understanding the general value range of a vehicle is an important factor when buying or selling. The fair market value is the price a vehicle will sell for on the open market when a willing buyer and a willing seller are informed, acting in their own interests, and not under pressure to act. This understanding ensures that both the seller and the buyer will be satisfied with the purchase price. In this respect, a price guide can establish the average value of a particular model with some variance allowed for mileage or options.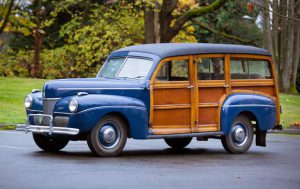 Values offered by a standard reference such as the KBB or NADA are only a starting point, however. At AAG, we lean heavily on the methodology that the value is primarily established by the condition.  Other factors that could affect value include – age, location of sale, color, and equipment options. Whether a vehicle has been in an accident or experienced a natural disaster and the types of repairs required afterward also play a significant role in the overall value of an automobile. Parts and repair quality are crucial in the assessment of the vehicle's value.
It can be difficult for untrained eyes to determine if original parts have been replaced, and if those replacements match the quality of the original parts. It is even more difficult for the layman to see the difference between quality repairs and non-standard repairs that may not be reliable. The longevity of the vehicle and the likelihood of associated maintenance is an important factor that is not accounted for in price guide estimates.
It can be hard for the layman to see that a car has been through a flood or been in an accident. A "Carfax" or "Autocheck" report can help, but only refers to repairs and accidents that have been reported by the previous owner. If no damage is visible or the owner performed repairs privately without insurance reimbursement, it may never be reported to one of the companies providing history reports.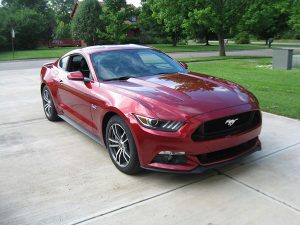 Sellers may also be unaware of what price they can expect if they rely solely on a price guide like KBB or NADA to produce a price for their vehicle. A well-maintained vehicle with all original parts and very low mileage may be able to command a higher price than the average listed in the Kelly Blue Book. Likewise certain colors, optional equipment, and regional preference can boost the value of a vehicle and allow the seller to command a higher price. Unless the seller is an experienced car trader or appraiser, there is the chance that a vehicle could be undersold.
To prevent these types of errors in vehicle value assessment, it is important to receive an unbiased appraisal. This is particularly true in instances when you cannot see the vehicle in person before purchasing, as may happen when buying a vehicle that is out-of-state. In such cases, you can protect your investment by obtaining a pre-purchase inspection from a certified auto appraisal company.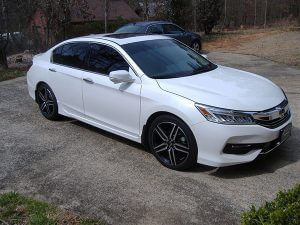 Using a professional company to document the condition and determine the value of the vehicle you are buying or selling ensures the most accurate assessment of the vehicle, taking into account all the necessary factors to determine the appropriate selling price for the vehicle. An objective inspector and appraiser can also prevent conflicts of interest by acting as an unbiased party, producing an independently obtained vehicle assessment, rather than being influenced by a relationship to either the buyer or the seller.
How We Can Help
AAG has over 30 years of vehicle valuation experience and provides accurate vehicle valuation services for all types of vehicles, including daily drivers, luxury vehicles, unique and rare vehicles, as well as, antique and classic cars. If you want an accurate value appraisal of your vehicle before putting it up for sale, AAG can provide a Resale Value Appraisal to provide you with the most accurate resale value.
If you are considering the purchase of a used vehicle, AAG can provide a Pre-Purchase Inspection to help you learn important information before negotiating. Auto Appraisal Group's highly trained, experienced, and certified agents will provide you with documentation of the vehicle's condition, helping you buy with confidence!