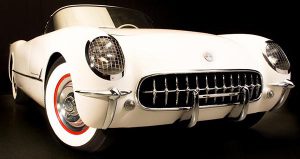 There is an old saying that real estate value is established by location, location, location. We have a similar saying that collector car value is established by condition, condition, condition. While there are exceptions, both statements are accurate much of the time. The IRS defines the fair market value as the price at which the property would change hands between a willing buyer and a willing seller, neither being under the compulsion to buy or the compulsion to sell and both having reasonable knowledge of relevant facts.
Auctions have become a common way to buy and sell antique vehicles, and researching the internet for similar vehicles that are for sale or have sold is an acceptable way to gather comparable vehicles. However, using either of these methods requires that you make adjustments for buyer's and seller's commissions as well as an adjustment for the actual sales price versus the initial asking price. An experienced appraiser's methodology is the key to making the proper adjustment. There are also a variety of cases in which the value of an antique vehicle needs to be established for reasons other than sales: insurance coverage purposes, museum donations, and estate value are just a few of these.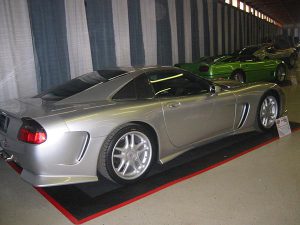 Classic cars are some of the most expensive vehicles on the market. These prices are often due to the fact that the vehicle is no longer in production. Therefore the supply of popular models in good condition is less than the demand for these vehicles. This is often the source for a lot of the confusion about the value of a classic car. There is no "true" comparison that can be used as a standard of value. In many cases, the value is affected by not only how many other vehicles of the same model exist and their condition but by how the vehicle has been maintained, restored, or customized. 50 year old vehicles have often seen multiple owners with different budgets and tastes. So how is the value of a collector car established?
Vintage vehicle values are usually derived by a few common means:
Price Guides
Price Guides are a popular source of baseline classic car values. Guides are more or less an average of a classic vehicle's value. As we've seen in the last 60 days, the vintage vehicle market can be volatile, so any guide should be a starting point, and cannot be considered a concrete standard.
Condition
One of the most influential factors in assessing a classic car's value is condition. Condition plays an important role in the overall demand for the vehicle. If the vehicle is in perfect condition and has been fully restored, it can command the highest possible price in almost any market. Condition includes a wide variety of details including drivetrain and mechanical condition, body paint and panels, interior wear, overall wear and tear, and whether it is well-maintained.
Rarity
If there are fewer of your vehicle's model available, your vintage vehicle may be worth more to collectors. A good example is of muscle cars with high performance packages that were often produced in limited numbers in order to qualify for racing. However, sometimes rarity may be the result of very limited production because the model was not popular among consumers when new and may still not be popular today and therefore, its rarity is not as much of a factor.
Originality
Originality and correctness can be important factors when establishing a collector car's value. A car is only original one time. If the engine has been replaced it is no longer original. It may have the correct engine for that year's model but it is not the original motor. This is most important in Corvettes, muscle cars and other special optioned models. Restored to correct specifications is not original. Custom modifications can add or reduce the value of a vehicle based on the type of modifications. Customization is a personal preference and may not increase the value with everyone.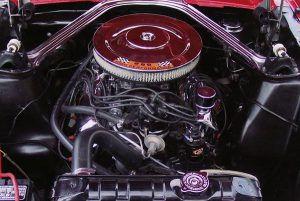 Restoration
Restoration is a major part of determining a vintage vehicle's value. A professional, high quality restoration can increase a classic car's value, while a poorly executed or sloppy restoration can actually detract from the vehicle's value. It doesn't always take an experienced professional to assess the difference between a properly restored vehicle and one that has been done haphazardly. But we can't be too quick to judge; sometimes the owner's love of and enjoyment in the use of the vehicle is more important to them than its appearance.
Project Potential
If a classic vehicle is in need of restoration, the value of the vehicle can be more difficult to assess. Many collectors are willing and even eager to invest in a "project car", but the price they are willing to pay for a classic car in need of restoration can be difficult to determine. The most important factors usually include the expense and the amount of time they expect to devote to bring the car up to top condition. The amount of money invested in a restoration does not usually mean there will be an equal increase in its fair market value. Some even refer to restoration as financial suicide. But, if you have the money to invest we encourage the preservation of the vehicle and the support of the businesses and employees who have the skills to return a project car to its former glory. Again, it is best to do your homework and involve a professional when making decisions about how much a "project" can cost to restore or command in a sale.
The easiest way to obtain a meaningful assessment of your vintage vehicle's value is to have the vehicle professionally appraised by a certified appraiser. The advantages of an Auto Appraisal Group certified classic car appraisal include our experience and unique company structure. Our agents not only provide the expertise and attention to detail required to accurately document the value of a collectible vehicle, but our appraisals also include meticulous research, making your appraisal useful in any situation that calls for knowledge of your automobile's value.
Schedule your classic car value appraisal with Auto Appraisal Group today, and be ready for anything!