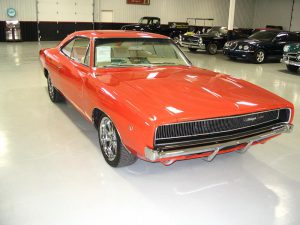 What is a car appraisal, and when might you need one? With more than 30 years of experience, AAG has heard all of the car appraisal Frequently Asked Questions – if you have a question, we have an answer! We have collected some of the most common questions about car appraisal here, but if you have more questions, simply give us a call!
What Is A Car Appraisal?
Simply put, an auto appraisal establishes a value for your vehicle. There are several types of appraisals, and what you plan to do with the appraisal value plays an important role in what type of appraisal you will need. Appraisal types include:
Insurance Value: Accepted by all insurers to obtain proper coverage.
Property Settlement: Used in estate or divorce settlements or to establish a trust.
Resale Value:  Establishes current market value to set the asking price.
Charitable Donation: Provides fair market value and includes IRS Form 8283.
Trusts & Estate Planning: Establishes value of assets to create a family trust.
Bank Loan Value: A certified auto appraisal for collateral or purchase.
Early Lease Termination: A certified appraisal that determines current value.
Expert Witness Testimony: An appraiser provides expertise about value.
Commercial Vehicles: Appraisals of a variety of motorized equipment.
If you aren't sure which type of appraisal you need, check our website for a detailed description of each type of service, or call us to speak to a sales team member who can help.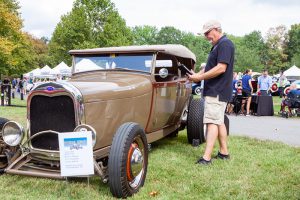 How Much Do Car Appraisals Cost?
There are several factors that make up the cost of your appraisal, including your reason for acquiring the auto appraisal and establishing the value of your vehicle. In general, it is based on the amount of time required to provide the inspection, research, and completed appraisal report. Custom, modified, exotic, and one-off vehicles may require a higher price tag for appraisal due to the knowledge and experience needed to assess them properly. Multi-car discounts are available as well as discounts for past and present military personnel and first responders. To learn more about our appraisal fees call us for a quote.
What Are Car Appraisals Used For?
As you can probably determine from the list of car appraisal types, there are many reasons why you might need a car appraisal. If you are a collector, you may want an appraisal as part of your portfolio or to establish the vehicle's value for insurance coverage. Likewise, you may want your collection to be part of your family trust and an appraisal will help with estate planning. A car appraisal can be helpful when filing an insurance claim and can help you get the price you want for a car you are selling. Appraisals can be useful when settling property due to divorce, and if you choose to donate a vehicle, your appraisal will help you get the deduction you deserve at tax time. Appraisals and other historical documentation can make your collectible automobile more valuable.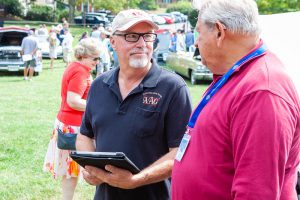 How Do You Get A Car Appraisal? 
Car appraisals should be conducted by an impartial third party to ensure an accurate value. Car appraisals should also be performed in person when possible. Online car appraisals are often inaccurate and can result in losses that far exceed the savings you intended when you chose an inexpensive online option. Do your research to find a reputable appraisal company and discuss with them your reasons for seeking a vehicle appraisal. A reputable appraisal company will be able to provide certified, experienced agents and complete documentation, including legal documents and photos.
Do I Need a Car Appraisal?
Car appraisals are typically needed for legal purposes or for informational purposes to help you make a wise financial decision. The documentation provided goes far beyond the simple establishment of value, and if you are choosing to sell your vehicle, you are likely interested in current market value trends and need a range of value to help establish your asking price.  A collector would be interested in a more detailed appraisal that includes historical documentation. If you are looking to buy a vehicle, you may actually need a Pre-Purchase Inspection, which can save you tens of thousands of dollars.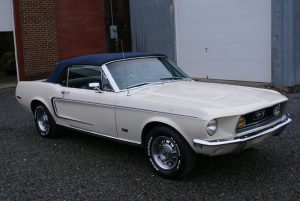 Our certified vehicle appraisers provide the information you need to independently determine the value of your vehicle. Our agents inspect your vehicle onsite, taking photographs and collecting pertinent history from the owner. Our master appraiser oversees all research using our centralized database to establish a reliable value that can be used for whatever purpose you choose.
If you are ready to schedule an appraisal, visit our website and use our scheduling form to get started, or call our office any weekday at 800-848-2886!