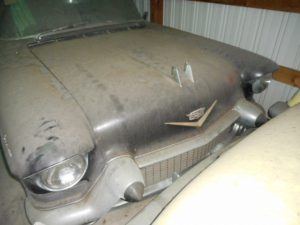 For most of us the words "valuable antique vehicle" conjure up the image of a perfectly restored "fresh off the lot" vintage car. Obviously such a vehicle would be very valuable indeed, but many antique vehicles still hold value, even with very little or no restoration work having been completed. The reasons that collectors seek classic cars play a significant role in the determination of a vintage vehicle's value.
Antique vehicles come in all shapes and sizes and offer different benefits to different types of collectors. If a vehicle is particularly rare or sought after, it can be extremely valuable to the right buyer. Hobby buyers may be interested in the car as a "project" and will welcome the need for restoration and the chance to own a unique gem that they have lovingly brought back to its former glory. Even a car past the state of restoration can be used for parts to a collector who enjoys the process of restoration.
Many modern buyers are interested in "patina" vehicles. These antique cars might be found in a barn or a garage and are then lacquered to retain the patina and rust that have resulted from neglect and age. This new fad has created a market for unrestored vintage vehicles, allowing sellers to fetch outrageous prices from collectors who covet the "rustic" look. There is some debate about whether or not these vehicles are actually worth what people are asking for them.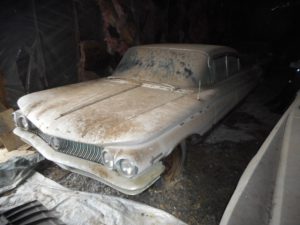 Many collectors will admit that part of the allure of working on a vintage vehicle is the social environment associated with the process. Going to auctions, conferences, and auto shows where restorers and collectors can share information and talk about their vehicles is part of the attraction for serious antique car restorers. Even a car that is eternally "in the shop" or that can supply rare parts for trade can be valuable to a collector who enjoys the lifestyle of vintage car collecting.
Even if your vehicle has not been restored, you should have a certified AAG agent assess the vehicle and get a certified appraisal. You might have a diamond in the rough, but even if your 1969 Station Wagon is just a piece of nostalgia collecting dust in the garage, it's important to know what you have rather than to sell the vehicle for less than it's worth!
Likewise, if you are considering purchasing an antique vehicle, an appraiser can help you determine a fair price for the vehicle based on your intentions. A pre-purchase inspection can be an important reality check, reining in the excitement of shelling out an enormous sum for a classic car that may end up being little more than a garage ornament. If you are looking for a decorative "patina" vehicle, an appraiser will give you the knowledge you need to negotiate a realistic price.
Contact Auto Appraisal Group today to make an appointment to have your antique car evaluated!