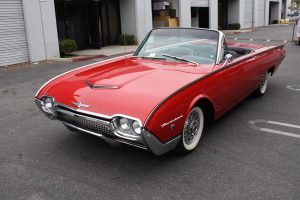 Thanks to the internet and websites like Craigslist and Facebook Marketplace, it has never been easier to buy or sell a vehicle on the secondary market. Private car sales negotiated between individuals can be the source of great finds or nasty scams – high rewards are possible, but so are devastating losses. Avoiding these vintage vehicle scams is essential, and the best way to avoid them is to learn how to spot them.
Selling Your Car: Signs of Trouble
Some signs that your buyer may not be "on the level" include: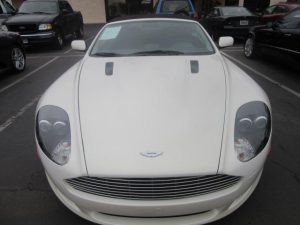 ACH Transfer Fraud: ACH transfers occur when money moves between banks electronically. You may be asked to provide account information or send money to your account. After a few days, the buyer claims the transfer was unauthorized and will attempt to keep your money AND your vehicle.
Fake Mobile Deposits: The buyer might ask to log into your mobile banking app to deposit funds into your account, but instead of depositing money, they remove funds and put the money into their account instead.
Deferred Payments or Loans: A buyer might ask you to wait until they receive a paycheck or a settlement payment, at which time they will pay in full. They may also ask for a loan on part of the amount. It should come as little surprise that they then disappear with the car.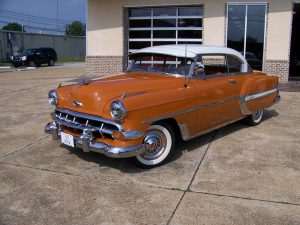 Overpayment: This is a common scam in which the buyer sends a cashier's check or money order for more than the agreed-upon price. In this scam, the buyer never sent a legitimate check or money order in the first place. When you are asked to send a refund on the overpayment, the buyer disappears with your money before you realize the original payment was illegitimate.
 Selling Safely
You can protect yourself from these scams with a little extra care and caution. Always meet with your buyer in person in a public place, even if the sale originates online. Be sure that you only accept certified checks when selling, and consider an escrow account for buyers that are not in your area. An escrow account can reduce the risks of fraud and allow you to confirm that funds have cleared with the escrow service before you ship your vehicle.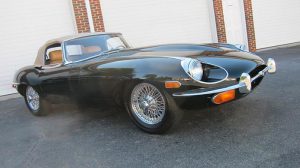 Buying a Car: Common Scams
Watch for these scams when buying a vehicle:
Priced Below Market Value: What you find generally is also true in car-buying: if it seems too good to be true, it probably is. Fraudsters will often post enticing pictures of exotic cars with prices that seem far too low. When you contact the scammer, they will tell you the car is actually out-of-state or even out of the country. They will then ask for money to ship the car – a car that most likely doesn't exist.
False Escrow Services: Escrow services are a legitimate way for sellers to protect money, but sellers can also lie and claim to use an escrow service in order to get you to transfer funds before the car can be shipped. The scammer will then break the contract once the funds clear.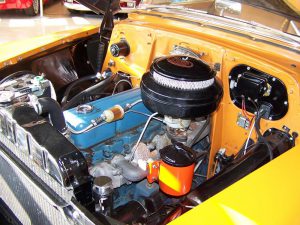 Sight Unseen: It should be a giant red flag any time a seller expects you to buy a car without seeing it first. The seller may claim they are too busy to meet you, or they may even offer a fake inspection report to convince you that the car is in working order. In truth, the car may not even run – or exist – at all.
Buying Safely
You can protect yourself as a buyer by following a few simple steps. Performing a vehicle history check can alert you to repairs, accidents, and other signs that the car may be a lemon. You can use any of the reputable services online, like CarFax, Auto Check, and Vin Check Pro to perform a history check; but know that they only know what is reported to them. Not everything gets reported. History reports do not show you the current condition and providers do not know the current value.
It's also a good idea to check for liens on the vehicle. Verify that the owner's driver's license matches the information on the car's title, and visit the local DMV to find out about liens on the vehicle.
Scammers count on buyers to be uneducated, and many scams rely on the ability to hide damage before the sale. This is especially true of vintage vehicles, whose value may depend on the use of OEM parts and original paint. It can be hard for the average buyer to spot the little differences that can cost thousands of dollars. The best way to protect yourself from paying more than you should is to have the car inspected.
If you are considering buying a vintage vehicle locally or from a distance, a pre-purchase inspection from AAG can be a real lifesaver! A pre-purchase inspector can meet with the seller to prove the vehicle is real and as advertised. Scam sellers will avoid meeting in person or have something to hide about the vehicle, so insisting on a pre-purchase inspection can help determine if the sale is legitimate or not. AAG inspections have been instrumental in avoiding vintage vehicle scams for many of our clients and we are ready to help you too!