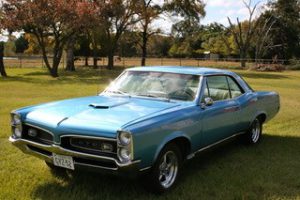 Knowing the value of your classic car can affect your bottom line in so many ways. Vintage vehicles are often sold, purchased, and traded "among friends", at auctions, and in situations where the agreed value is little more than a few words and a handshake. This may seem adequate for a car you intend to work on as a hobby and have little intention of driving (except on holidays), but knowing the exact fair market value of your antique car can be very important.
Taxes
It is not uncommon for the IRS to look into the value of a collector car and launch an audit if the value claimed on a tax form doesn't seem to match the fair market value of a vehicle. The unfortunate truth is that many collectors don't know the fair market value of their vehicle and may rely on the price they paid for the vehicle when claiming the car's value for tax purposes. This can be particularly fatal if you've bought a car from a relative or a friend who did not price the car accurately (often as a kind gesture). You could end up being liable for taxes on a $25,000 car even if you only paid $5,000 for it.
You may be asking yourself, "But what happens if I really DID pay $5,000 for the car and then restored it to a $25,000 value?" This can also be troublesome without proper documentation. Should you decide to sell that vehicle and receive a full $25,000 for the car, you don't want to pay taxes on the full profit when a large portion of the price of restoring the vehicle makes up for the difference between purchase and sale price. A lack of documentation showing the original value of the vehicle, the price of restoration, and the value at the time of sale can cost you a pretty penny.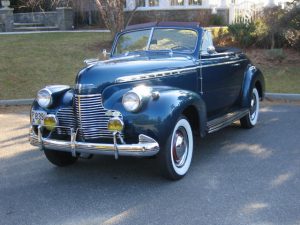 Insurance
Many vintage auto owners will claim that their collector cars rarely leave the garage and that they have no intention to sell the vehicle, believing that they don't really need to know the full value of their classic auto. It would be nice to believe that a car that is largely garaged and only driven on the 4th of July is safe from the type of insurance claims that require full knowledge of a vehicle's value. Unfortunately negligent drivers rear end even antique cars, and there is just no way to know that an accident or theft will never happen and require you to file an accurate claim with your insurance company.
While insurance companies rarely question a claim on a classic car when the other driver is at fault, attorneys for the at-fault party may not be so quick to accept the value presented by the classic car's owner. Without proper documentation of value, a claim can easily be disputed. Good paperwork helps you to defend your claim and get the compensation you deserve.
In situations where value can be helpful or even vital to the protection of your assets, a well-documented vehicle inspection can be critical. Whether you're being audited by the IRS or defending an insurance claim, a carefully documented value appraisal can save you money, time, and hassle. A pre-purchase inspection can also help you determine if a vehicle has been properly valued and help you understand what your tax commitment may be. Furthermore, a resale value appraisal will help you save money and get more for your restoration efforts.
Know what your vintage vehicle is worth! Contact AAG today to schedule a value appraisal or pre-purchase inspection and protect your investment.