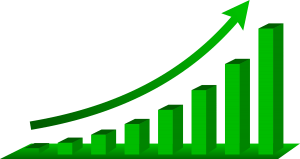 The antique auto market is set for an increase in values of select collector cars.  The market values have been flat overall but recent shows and sales at Carlisle Ford Nationals and Carlisle Chrysler Nationals are up.  We can expect to see values at the Corvette Nationals to be up as well.
Demand for collector cars in good condition is up but the supply is down, which means increases in values.  Autos that are original or are restored to correct specifications are bringing the best values but are getting harder to find.  Look for some values to rise 4 to 8 percent by year's end on vehicles in good to very good condition.
The most important factor affecting values is documentation. Maintenance history is good but it's helpful to also know who owned it, who restored it, what was restored, how it was restored, when it was restored and where it was restored. Documentation can drive up the selling price by 30 to 50 % as consumer confidence increases.
Watch for the Fall Carlisle and AACA Hershey Auctions to bring good buying opportunities. And remember to always buy the car you want. Don't settle for less.  It's a whole lot easier to buy one then to sell one.
Happy Motoring,
Larry Batton