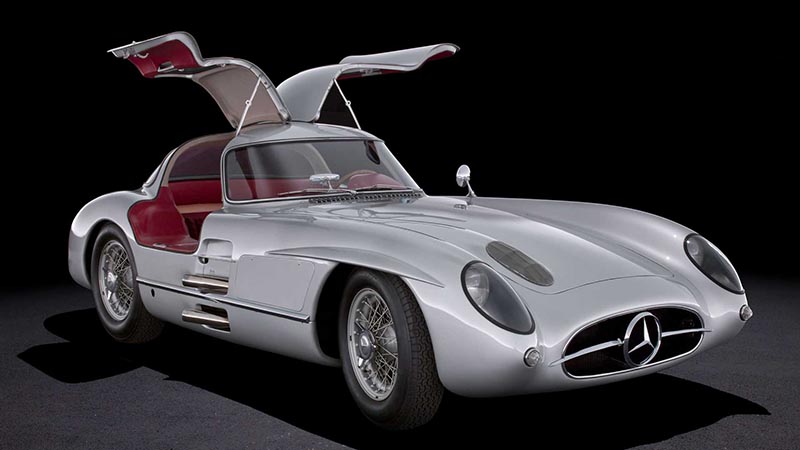 In nearly every sector of life, there is currently a focus on the economy and its effect on prices. In the world of classic car collecting, the discussion is no different. Collectors saw a surge in demand for collectible vehicles during the pandemic, an increase that continued as COVID restrictions were lifted. With current fears of a prolonged recession, intimidating inflation, and conflict overseas, vintage car collectors may wonder how classic car values will respond to so much volatility.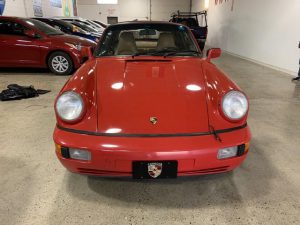 It is important to remember that, unlike many investments, a classic or rare vehicle is a limited commodity. When we reference "classic cars" in this article we are not limiting our discussion to "Classic cars" with a capital "C" as defined by the Classic Car Club of America but as a general term for collectible vehicles. There are a limited number of classic and collectible vehicles, and no more of that vintage will be produced. This helps to hold classic auto values at a relatively steady level regardless of economic activity, but individual values may not be as predictable. Names like Ferrari and Porsche will retain their prestige, and high-end buyers will always seek rare and unique cars, making elusive models like the Mercedes-Benz 300 SLR Uhlenhaut Coupe, which recently sold at the record high price of $142 million, more stable in value, now and in the long-term.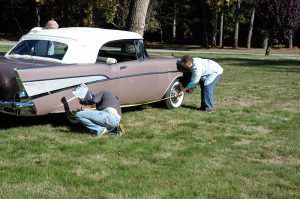 The same may not be true for more mainstream vehicles. Several factors are at play in this category. First, there is the natural shift in classic auto demand that happens generationally. In essence, as collectors reach a certain age and financial status, the cars they loved in their teens and twenties rise in popularity. Thus cars that were more popular 30 years ago like the '57 Thunderbirds and Bel Airs, particularly those that have not been modified, may continue to inspire respect but are making way for new demand for the muscle cars of the 70s and imports from the '80s that are the darlings of the younger generation of collectors. Currently, trucks, Broncos, and station wagons are also highly sought after and demand is greater than supply.
Mainstream collectors are also affected much more directly by the economic environment. The very rich will always seek rare, expensive models, and the prices these models command will likely stay stable as a result. More moderately wealthy, working-class collectors, on the other hand, may be concerned about the increased price of gas or the rising cost of restoration in the midst of high inflation. Collector car values in this range are starting to drop as collectors who may be worried about higher prices and reduced income opt to not invest in a collector car that will require maintenance and is a discretionary item.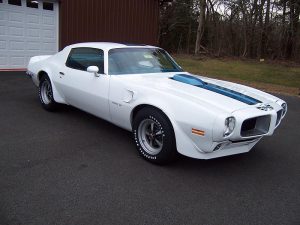 The result is a very split market: the very expensive, rare classic cars are retaining value while the mainstream collector cars are correcting their value from the high prices seen during the pandemic. If you are considering selling a collector car or truck, this may not be the optimal time to do so, and you should be very careful to have all documentation about the vehicle prepared if you hope to receive the full value from your investment.
On the other hand, this may be a very good time to invest in a collector car. Momentary dips in value do not reflect the long-term value of the vehicle, and as an investment, antique, classic & collector cars and trucks have the unique benefit of delivering that feeling of joy you can only experience while driving a classic auto. Your primary return will be the satisfaction of owning the vehicle and caring for it, although it should be noted that prices are likely to stay stable or may increase over the long term. As previously stated, classic cars are no longer being made and the supply cannot increase, resulting in prices that remain relatively stable in spite of momentary surges or drops in demand.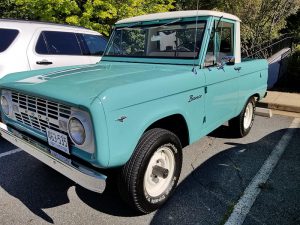 The unpredictability in mainstream collector markets makes documentation and value appraisals essential in the sale or purchase of a classic car. As a seller hoping to receive full value for a vintage car, documentation will prove to buyers that history, restoration, and maintenance records, and condition have been verified – so the documentation becomes part of the selling point of the vehicle. If you are buying a collector auto, the same is true in reverse – documentation will allow you to understand the price and retain that value should you sell the car in the future.
Our certified Auto Appraisal Group agents have been trained to document all types of vehicles thoroughly, verifying the history, the condition of the vehicle, and the authenticity of any restorations made. AAG can help you make the right decision about your investment and help you protect your investment for the future. If you would like to schedule an appraisal, contact us online or call us at 1-800-848-2886 today!