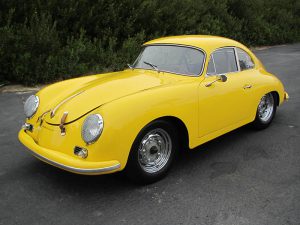 Classic car collectors know that one of the most rewarding things about collecting vintage vehicles is how these cars tend to retain their value with proper maintenance and care. More importantly, they are aware that to protect the value of their investments, it is vital to know the value of their classic car, and to document it properly with a professional appraisal.
Determining the value of a classic car is very important, but it is not always a straightforward process. Restoration work (or the lack thereof), condition, rarity, connection to famous people, and region can all have an impact on the value of your classic car. Most collectors prefer to allow a professional appraiser to prepare an appraisal report for them because vintage vehicle appraisals can be very difficult for novices in the field. Classic car appraisals require an understanding of the required procedures used to determine a fair value in this specialty marketplace.
Condition and Restoration
In the classic car market, condition plays a major role in the determination of the value of the vehicle. Restored vehicles usually command higher prices than similar unrestored vehicles, but the quality of restorations and even the origin of the restorations can create a wide variance in value. This makes a professional appraisal a must for most collectors, some of whom may restore their own vehicles, or work with famous garages and custom shops.
Faithful record keeping of all maintenance and restoration work can be a great way to document the quality of work and to ensure that materials are original or correct. Restoration records should show materials and work done as well as how often the vehicle receives basic maintenance. Furthermore, maintenance records can show that there were no accidents, and that the vehicle was not left unattended for long periods of time.
Running vehicles will always fetch higher prices than those that are non-functional. It is equally obvious that dings, scratches and other defects in the exterior of the vehicle will cause the car's value to drop. Decals, hood ornaments, and other trim can also have an effect on the valuation of a classic car.
Comparable Pricing
Location and region can have a surprising effect on the range of classic car values in the market. Professional appraisers study fair market values of comparable vehicles within the same regional market, which may or may not include online and auction prices, depending on the availability of these services to regional buyers.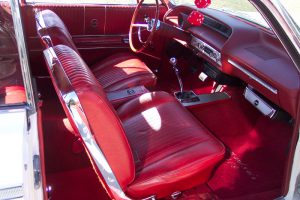 Online auction sites sometimes provide additional details that help to create an accurate picture of comparable prices for the same make and model of vehicle in the regional marketplace. It is important to understand comprehensively how regional markets change – the same convertible might fetch a high price in Southern California while in Boston it attracts relatively few buyers.
Rarity
When demand is greater than supply, values increase. Obviously classic cars are generally rarer than other vehicles on the market. Among these, there are even more unique cars that are more sought after and harder to find. Basic economics will lead you to the probability that the fewer produced and the harder it is to find a car, the more its price will inflate to reflect its rarity.
Certain limited edition vehicles are also in high demand in spite of their more recent vintage. A car can be highly prized and sell for an extremely high price at auction or in a private sale. In this case, rarity is actually the selling point for the car. In such cases, it is extremely useful to have a professional appraiser help to determine the value of these one-of-a-kind vehicles.
Provenance
Sometimes a car is more valuable because it belonged to or was used by a famous person or celebrity. Vehicles associated with famous people have been known to capture as much as 10 times their fair market value. Celebrity cars are often auctioned for charities and selling prices can often be much higher. This can make it very difficult to determine your classic car's value without professional assistance and experience.
Celebrity ownership is just one way that provenance can affect value. Restoration garages with a reputation for high standards of quality can demand a higher value range than cars restored to similar standards by an unknown mechanic. Cars customized by famous names are often more sought after and can get a higher price.
Since the classic and vintage car market tends to retain value, it is fundamentally important to document your repairs and restorations and to have professional classic car appraisals done to protect your collector cars.