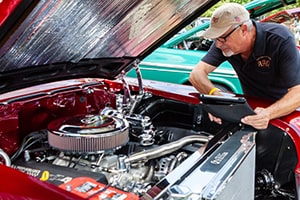 So you've decided to get your car appraised. Understanding how the car appraisal process works can help you to find the right appraiser and get the most out of your appraisal.
A vehicle appraisal is a documented estimate of the current value of the car based on condition, history, and current market trends. Appraisals are usually performed when a vehicle is bought, sold, or insured, and by collectors and hobbyists. An appraisal is also useful for determining the tax value of a donation, in estate cases, or in legal disputes after an accident.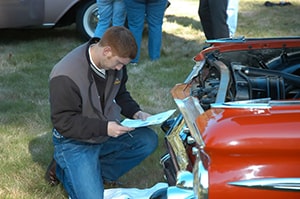 An appraisal will generally cost between $75 – $500. While it may be tempting to choose the least expensive appraiser available, the cheapest appraisals may be performed by inexperienced appraisers and produce inaccurate results. A standard vehicle appraisal should include:
– Date and location of the inspection
– Date the valuation is established
– A full, detailed description of the vehicle
– Methods used to establish a value
– Purpose of the appraisal
– Description of the appraiser's qualifications including certifications
– Appraiser's signature and physical address
If your car or vehicle is involved in a legal dispute or insurance claim, you may want the appraiser to provide expert testimony. This will incur additional charges.
Before your vehicle is appraised, it's best to clean, wash and wax the vehicle and be sure that all basic maintenance has been completed (oil changes, fill all fluids, new filters). Be sure there is enough gas for the the appraiser to take a test ride.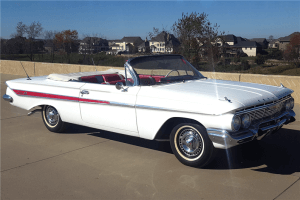 A certified value appraisal should include an onsite inspection of the vehicle by a certified agent. This inspection should include photographs of the vehicle and the agent should also gather pertinent historical information as available from the owner. A master appraiser should review all research and valuations, preferably with a centralized database at hand to ensure consistency. Appraisals completed online, without an inperson inspection, can not properly value your individual vehicle and can undervalue your vehicle. This can result in a loss of money if the vehicle is sold under value or potential loss of insurance reimbursement.
A properly performed appraisal done by a certified, experienced agent is always your best choice. An accurate estimate from a trained professional allows you and others to get the best value from your vehicle.
Interested in a Car Appraisal for your vehicle, or for a potential buy? Check out AAG's Vehicle Appraisals and call us to schedule!