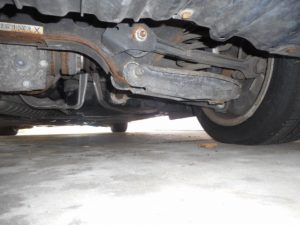 Recent catastrophic flooding in the US has left many aftershocks in its wake, just one of which is the many cars that experienced flood damage. When it comes to vehicles, flood damage usually qualifies as a total loss, but indiscriminate sellers and scammers often try to cover up the signs of flood damage in order to get rid of an undesirable vehicle. The current onslaught of flooded cars makes it more important than ever to be vigilant when purchasing a vehicle. The following tips will help you spot flood damage:
Signs of Flood Damage
Recently replaced fabrics. Fabrics and upholstery used in the seats and carpets of a car are more likely to show water staining from flood damage. If a vehicle's fabrics look like they have been recently replaced, it could be a sign of flood damage. New seats and new carpet might look good at first glance, but they could be covering up much bigger issues.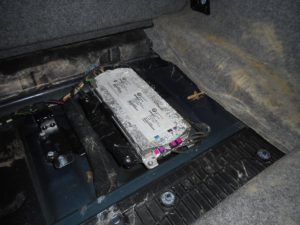 Rust in unusual places. If you see rust in odd places where a car doesn't usually get wet, it's a red flag that the car could have been in standing water or even underwater! Look for rust in the interior of the car, particularly in the metal brackets under seats. Rust under the hood is also a telltale sign of flood damage.

Excessive rust. Excessive rust is a warning sign in any vehicle, but when a newer model shows signs of rust, it could be a warning sign. Excessive rust is also suspicious if the seller claims that the vehicle originated from a dry area (such as California or New Mexico). Rust can form very quickly if a car is sitting in salt or brackish water, which is common if the flooding occurred in coastal areas or locations that experience hurricanes.
Scams to Watch Out For
Suspicious origins. Selling a flooded vehicle is a common car scam. In many cases, sellers bring vehicles from Florida and Louisiana to the Northern and Western states where buyers are less familiar with the signs of flood damage. In other cases, sellers will lie about the origin of the vehicle in the hopes that buyers will assume that the possibility of flood damage is low.
Title-washing. When a car has sustained water damage but is still drivable, it is assigned a "salvage title" that informs future buyers that there is some risk associated with the vehicle. Scammers may register that title in a different state where clerks are not familiar with foreign salvage markings in the hopes that the car will be assigned a regular title. It is difficult for the average buyer to spot this kind of scheme without experience and background investigation, making a pre-purchase inspection done by an experienced professional vital.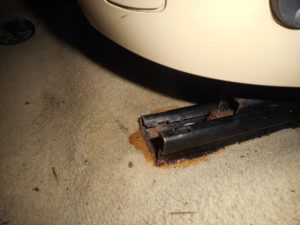 Buying sight unseen. Never buy a vehicle sight unseen. Some sellers will claim that they cannot meet you and that the photos are accurate enough. In other cases, sellers may be out of state and refuse to travel. Don't be tempted to buy the car unless you or a certified inspection agent has viewed the vehicle in person.
The recent rise in popularity of used cars has made it harder to find a reasonably priced used vehicle. Combine this factor with the recent flooding in the US and it's not surprising that flooded vehicles are appearing for sale from unscrupulous sellers, making a used car purchase a risky endeavor. You can eliminate the risk and increase your chances of finding a vehicle that is right for you at the right price by engaging a certified auto appraisal company to perform a pre-purchase inspection. An AAG pre-purchase inspection will provide the information and the documentation you need to proceed with confidence. Call us today to schedule!