Many classic car collectors face the challenge of obtaining a loan for an antique vehicle. Because antique vehicles typically do not qualify for traditional car loans, collectors turn to alternative lenders to get a loan for their dream car. It's important to be aware of the hurdles and pitfalls involved in securing financing for an antique car just as it would be with any other type of loan.
Establish the Value of the Vehicle
A lender will want to know the value of the vehicle before approving a loan. Lenders need proof that the value of the property matches the value of the proposed loan. In the same way that a home appraisal is essential to the mortgage process to establish equivalent value between the loan and the home, lenders want to ensure that there is property collateral to back up the loan in the case of non-payment.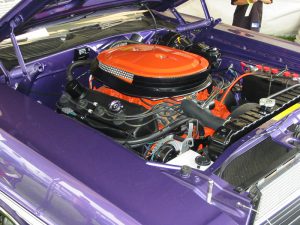 Bank loan appraisals can be an effective way to convince a lender of the viability of a loan. Not only will a well-documented appraisal reassure your lender, but it can also protect you should a vehicle show issues including improper restoration, hidden damage, or other problems that would not be obvious without an appraisal. The last thing you or your lender want is for the car to be worth significantly less than the loan, making it difficult or even impossible for you to recoup the loan amount should you need to sell.
Lenders also require that the vehicle be insured to protect against accidental loss. Look for an agreed value policy that will guarantee the loan will be paid-in-full should an unfortunate situation deem it a total loss.
Beware of Predatory Loans
Because classic car buyers face certain challenges in the loan process, there is a robust industry based on predatory practices that target those looking to finance a vehicle. Extremely high-interest rates, inflated down payments, and complicated contracts can be a sign that the loan is not on the level. Read contracts carefully and ask questions – if there is anything you don't understand be sure to get the answers you need before signing anything.
In general, a good loan should include no more than a 10-20% down payment, and loan payments should be consistent and regular so that you always know what you'll owe and when. Variable payment rates, particularly those that start high and decrease over time, can be a sign that your loan is intended to get as much money as possible in the shortest amount of time as part of a larger ploy. You should never sign any loan contract until you are completely clear about your payment schedule and your intended date of payment completion.
No matter where you secure a loan, you want to borrow as little money as you need at the lowest interest rate. A pre-purchase vehicle inspection allows you to make the best decision about the loan you'll need. If the vehicle requires repairs or restoration, you will want to take into account these extra "after-purchase" expenses. It is often in your best interest to only borrow on the existing value of the vehicle. If you purchase a classic car without an inspection and discover that more work is needed than you had planned, you may have difficulty selling the vehicle or paying for the loan and find yourself stuck paying monthly for a vehicle that is essentially useless.
Knowing the accurate value of the car you are hoping to buy will make it much easier to obtain the right loan for an antique vehicle. Let AAG perform a pre-purchase inspection on the vehicle before you apply for a loan to make the most informed decision about how to finance your "dream car". Call today to schedule your pre-purchase inspection or certified appraisal!