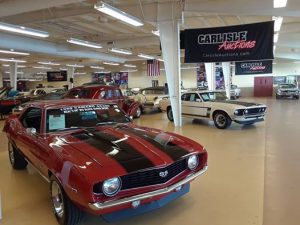 Come and see AAG at Spring Carlisle and let us help you check out your next great buy! Spring Carlisle Auction takes place April 25th and 26th in Carlisle, PA which offers something for everyone. Reasonable cars at reasonable prices. Attend the show and stop by the auction to find your first collector car or one more to add to your collection. The Carlisle Auctions provide a great opportunity to get into the hobby at an affordable level.
AAG will be in Spaces P18- P21 and can provide prepurchase inspection on vehicles in the auction or car coral.
Let the season begin!